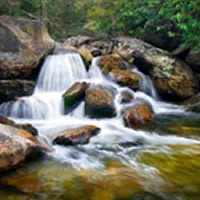 Obituary for Dorothy Ann Henderson
Dorothy Ann (Williamson) Henderson, 79, passed away Monday, September 9, 2019, at her home. She was born May 18, 1940 in East Prairie, MO, to the late Tonnie and Myrtle (Ball) Williamson.
Dorothy graduated from Rockport High School and retired from the Hostess Thrift Store. She was active and enjoyed going to the Kingdom Hall of Jehovah's Witnesses. Dorothy enjoyed gardening, but most of all spending time with her family, especially her grandchildren.
Dorothy is survived by her daughters, April Henderson and Charlene A. (Greg) Hanville and; grandchildren, Chelsea (John) Voyles and Chloe (Warrick) Robinson; great grandchildren, Lillie Wiley and Scarlett Robinson; sisters, Margie Hoover, Linda Schneider and Lorene (Bill) Miller; brother, Ronnie (Jane) Williamson; and numerous nieces and nephews.
In addition to her parents, Dorothy was preceded in death by her husband, Jimmy L. "Smokey" Henderson.
Visitation will be from 10:00 am to 2:00 pm on Thursday, September 12, 2019 at Ziemer Funeral Home East Chapel, 800 S. Hebron Ave., Evansville, 47714. A funeral service will begin at 2:00 pm on Thursday at the funeral home with Jeff Dunbar officiating.
Burial will be at Oak Hill Cemetery, 1400 E. Virginia St., Evansville, 47711.
Memorial contributions may be made to Deaconess VNA Hospice, 610 E. Walnut St., Evansville, IN 47713.
Condolences may be made online at www.ziemerfuneralhome.com.
To send flowers or a memorial gift to the family of Dorothy Ann Henderson please visit our Sympathy Store.