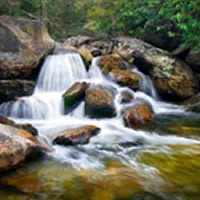 Obituary for Deborah Sparks
Deborah Sparks, 68, passed away at her home in Corydon, KY on
September 6, 2019. She was born January 22, 1951 to the late Charles R. and Opel E. (Price) Todd in Evansville, IN.
Deborah worked as an inspector supervisor at Cook Label Company for 18 years and then at Precision Printing for an additional 18 years.
Deborah is survived by her husband, Roger Sparks; daughters, Dawn (Keith) Bourquin of Tacoma, WA and Dana (Randy) Black of Clarksville, TN; 4 grandchildren; and a sister, Sandy Green of Evansville.
A Celebration of Life will be held at 8:30 a.m. Monday September 9, 2019 at Ziemer Funeral Home East Chapel, 800 S. Hebron Ave., Evansville 47714. Burial will be at Willis Cemetery, Petersburg, IN.
Condolences may be made online at www.ziemerfuneralhome.com.
To send flowers or a memorial gift to the family of Deborah Sparks please visit our Sympathy Store.