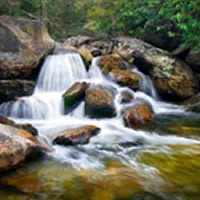 Obituary For Marjorie Smith
Marjorie Waller Smith, 92, passed away on Thursday, September 5, 2019. A lifelong resident of Evansville, she was born on February 15, 1927, to Richard and Dorothy Waller.
Marjorie attended Stanley Hall Elementary School and Bosse High School and was a 1948 graduate of Vanderbilt University. She served as president of the Junior League of Evansville and of the Evansville Museum Guild. She served as a board of trustees' member of several other community organizations and was a lifetime member of Trinity Methodist Church.
Marjorie is survived by her son William Smith and his wife Lori of Newburgh; daughter Dorothy Shoemaker and her husband Steve of Newburgh; daughter Gretchen Merrick and her husband Daniel of Morgan Hill, California; grandchildren William Smith and his wife Alex, Andrew Smith, Gretchen Smith, Marjorie Little and her husband Thom, Anne McKim and her husband Mike, Emma Merrick, and Ford Merrick and his wife Laure. She also leaves behind great-grandchildren Lily and Rory McKim, Helen and Philip Little, and Liam Smith. Marjorie was preceded in death by her husband William H. Smith in 2002.
A memorial service will take place at Trinity United Methodist Church, 216 SE 3rd St., Evansville, 47713, Saturday, September 28th at 10:30 a.m., followed by a private burial. Visitation will be held at the church from 9:00 a.m. until the time of the service.
Charitable contributions in memory of Marjorie may be made to the Evansville, Indiana organization of your choice.
To send flowers or a memorial gift to the family of Marjorie Smith please visit our Sympathy Store.