Gov. Eric J. Holcomb today received his COVID-19 vaccination at the Indianapolis Motor Speedway. "I feel great joy to be among the thousands of other...
National, State, and Local News Updates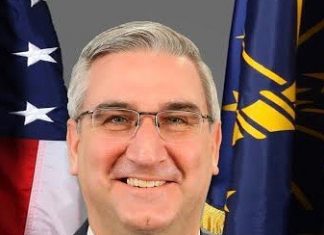 Gov. Eric J. Holcomb and Indiana Department of Natural Resources Director Dan Bortner today announced 18 communities and non-profit organizations will receive a combined...
The Indiana Office of Community and Rural Affairs announced today a collaboration with the Indiana University Environmental Resilience Institute(ERI) to invite local Indiana governments...
Stoneking Named Executive Director Of USI Outreach And Engagement Dr. Mohammed Khayum, University of Southern Indiana Provost, has named Dawn Stoneking as Executive Director for...