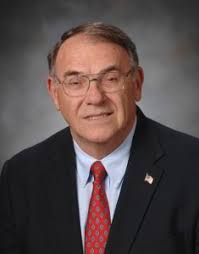 Vanderburgh County Reorganization Caucus
Faithway Baptist Church – 3625 Pollack Ave  (Formerly Nativity Church) Saturday, March 6, 2021 Doors Open at 9:30 Caucus will begin promptly at 10:00
Every four years the GOP Party Rules require a Caucus be called to elect the Central Committee officers for the next four years. All Precinct and Vice-Precinct Committeemen have been notified to attend the Caucus to elect a Chairman, Vice-Chairman, Secretary and Treasurer.
The current Chairman, Wayne Parke, will not be running for another term. Two candidates have stepped up to fill this position. They are Steve Ary and Mike Duckworth.
Following the election of the Chairman, Candidates for Vice Chairman, Secretary and Treasurer will be nominated from the floor. Since the Chairman is male, Party Rules require the Vice Chair must be female.
SINCERELY,
Wayne Parke, Chairman
Vanderburgh County Republican Party