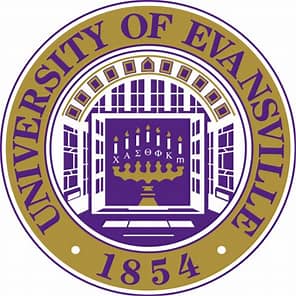 UE, shape powerful and enduring change.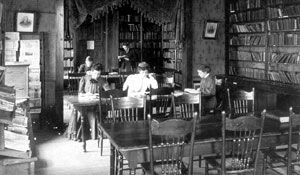 The University's history began as the dream of one man – John C. Moore – a resident of Moores Hill, Indiana (a small town west of Cincinnati). Moore was the original #UEChangemaker. He wanted a college for his community, and he made it a reality on February 10, 1854, when the original charter for Moores Hill Male and Female Collegiate Institute was drafted. The college was the fifth co-educational college in the United States. Classes began September 9, 1856.
The college's name was officially changed to Moores Hill College on September 20, 1887. In 1917 George Clifford, a prominent Evansville businessman who later became a University trustee, convinced the Indiana Conference of the Methodist Church that Moores Hill College should be moved to Evansville since it was the only city in Indiana without an accredited college within a 50-mile radius.
Residents of the city raised $500,000 in one week in 1917 to move the college to Evansville. It reopened in 1919 as Evansville College, and in 1967 the college was renamed and incorporated by the Indiana legislature as the University of Evansville.
Today, the University is a private, United Methodist Church-related, comprehensive university with a mission to empower each student to think critically, act bravely, serve responsibly, and live meaningfully in a changing world.
UE is ranked as a top Midwest university by U.S. News & World Report with approximately 2,300 students from 43 states and 52 countries. Areas of study are offered in the William L. Ridgway College of Arts and Sciences, College of Business and Engineering, and the College of Education and Health Sciences. The University also offers six master's degree programs (athletic training, engineering, health services administration, leadership, physician assistant science, and public health) and two doctorate programs (nurse anesthesia and physical therapy).
UE also ranks as one of the top master's degree granting institutions for the percentage of undergraduate students who study abroad. UE operates our own study abroad programs at Harlaxton College in Grantham, England.
At UE, there's a difference between an idea and an idea made real. It begins with the choice to step in. A decision to stand out. A determination to reimagine everything. And every day, we strive to be a little more fearless than the day before. Because at UE, we shape powerful and enduring change.
Office Phone
1-833-BeAnAce (1-833-232-6223)
Office Email
uerelations@evansville.edu
Office Location
1800 Lincoln Ave. Evansville Indiana 47722

Scroll to the top of the page