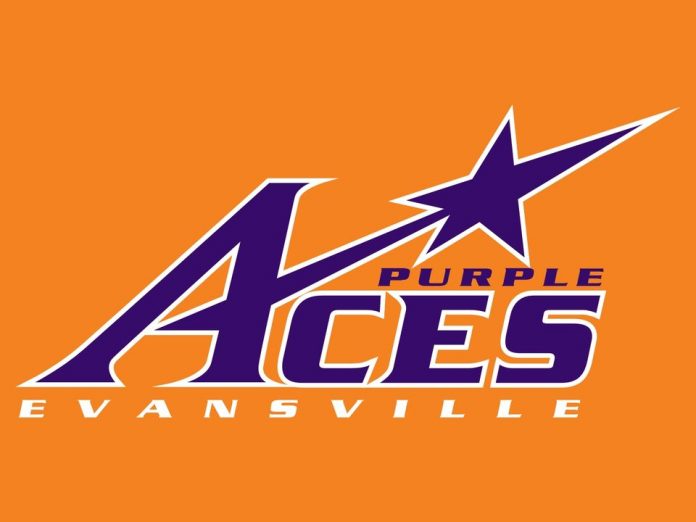 UE teams up with Opendorse
EVANSVILLE, Ind. – Providing name, image and likeness possibilities for University of Evansville student-athletes has been a priority for Director of Athletics Dr. Kenneth "Ziggy" Siegfried since joining the department in 2022.  Today, the UE Athletics Department announced the launching of the Official NIL Marketplace of Purple Aces Athletics, which will be powered by Opendorse.
Evansville is among the first programs nationwide to provide a single marketplace platform to send supporters to access student-athletes and offer NIL opportunities. The marketplace gives Purple Aces fans, brands and sponsors the ability to browse, book, pitch and pay any Aces student-athletes for NIL activities in one compliant platform, built specifically for the athletes' needs.
UE's marketplace is in addition to the "TrUE & Loyal Collective", which was launched in the fall of 2022 as a way to provide name, image and likeness support for student-athletes.
"This is an exciting announcement for our athletics department.  Being able to provide our student-athletes with the opportunity to maximize their NIL potential is extremely important to the future of college athletics," Siegfried exclaimed.  "Our goal is to be at the forefront of NIL and we are at an excellent spot with what we have to offer our student-athletes."
Utilizing the Purple Aces Marketplace, each UE student-athlete will receive an Opendorse profile, which they can customize and promote to fans on their personal social media channels. When offered a NIL deal, athletes receive a notification through the Opendorse app, where they can choose to accept and complete the opportunity. Once completed, the student-athlete immediately receives compensation to their account and can automatically disclose their activity to UE Athletics.
The Opendorse marketplace is built on a decade of athlete marketing technology and experience. Opendorse has facilitated hundreds of thousands of NIL deals and endorsements with athletes at all levels of sports. The Opendorse marketplace is used by over 75,000 athletes to manage deals from pitch to payment, and even tax preparation.
About Opendorse
Opendorse, the NIL company, is the leading technology provider in the athlete endorsement industry. More than 75,000 athletes use Opendorse to understand, build, and monetize their name, image, and likeness (NIL) with support from thousands of brands, fans, sponsors, donors and partners including Team USA, PGA TOUR, NFLPA, MLBPA, WNBPA, LPGA, over 100 professional and collegiate sports teams.