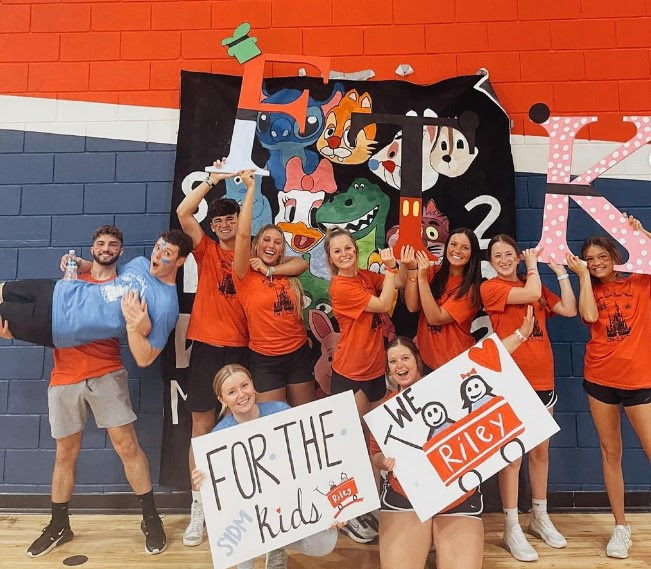 Southern Indiana Dance Marathon (SIDM) will return to the University of Southern Indiana for its 11th year on Saturday, April 1. This year's SIDM will begin at noon Saturday, April 1 and continue until midnight Sunday, April 2 in the Screaming Eagles Complex (SEC).
SIDM needs support to meet its $62,000 fundraising goal. Its goal represents the 62 children who enter a Children's Miracle Network Hospital for treatment every minute.
"Southern Indiana Dance Marathon is such a great event and organization to be a part of," says Maxwell Holder '25, SIDM Co-President. "By coming together, we can help change the lives of so many in need. Our organization will continue to dance for children who cannot. We will continue to stand with the children and families to make sure they never feel alone."
USI students and employees can get involved by registering to attend the 12-hour event or by donating. Registration is $25 and includes event entry and snacks/meals for the day. The public is invited to donate. All funds raised go to the Riley Children's Foundation to support groundbreaking pediatric research, patient programs in need of additional funding, Riley Maternity, and Newborn Health and family support programs, such as child life and social work.