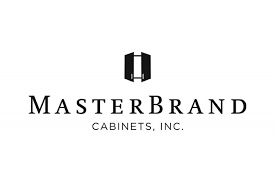 INDIANAPOLIS (March 13, 2023) — Nineteen wood manufacturing firms from Indiana have been included on the 2023 FDMC 300 list, which ranks the largest cabinet, furniture, millwork, store fixture, office/contract and component producers in North America.
"Indiana is proud to be ranked as a top producer for so many wood products and to supply a large number of Hoosiers with good paying hardwood manufacturing jobs," said Lt. Gov. Suzanne Crouch, Indiana's Secretary of Agriculture and Rural Development. "Wood is a renewable resource and provides a stability and quality to furniture like no other."
Jasper-based MasterBrand Cabinets ranks No. 3 overall and is the largest on the list from Indiana. MasterBrand generated an estimated $3.3 billion in 2022 sales volume and employs roughly 14,000 people. Its manufacturing operations span over 20 plants across the United States and Mexico, totaling more than six million square feet to produce stock, semi-custom and custom fully assembled kitchen and bath cabinets and more. 
"MasterBrand is proud of its Indiana roots, which can be traced back nearly 70 years to Celestine, Indiana," said Dave Banyard, President and CEO, MasterBrand. "As a company, our purpose is building great experiences together and that would not be possible without our dedicated associates who make beautiful, functional and unique cabinets every day."
Companies on the list are ranked according to annual sales. Four other Indiana firms rank among the top 35 companies on the list: Kimball International Inc. lands at No. 23, OFS Brands Inc. holds spot No. 31 and Genesis Products is No. 34.
Jasper-based Kimball International Inc. makes office, hospitality furniture and cabinet products. In 2022, the company's sales totaled an estimated $665 million. Kimball International Inc. operates nine plants across the U.S. and Mexico and employs 2,800 people.
Huntingburg-based OFS Brands Inc. posted estimated sales of $490 million in 2022. OFS owns 10 U.S. manufacturing plants totaling 2 million square feet with 1,986 employees. The company makes contract/office furniture; desks, filing storage, conference tables, office chairs and office seating; and healthcare, education and hospitality furniture.
Goshen-based Genesis Products makes wood panels, wood interior products and other wood products for leading manufacturers in the RV, manufactured housing, hospitality and other industries. In 2022, the company's sales totaled and estimated $380 million. Genesis Products operates 14 manufacturing plants across the U.S. totaling 1.5 million square feet and employs 1,150 people.
While not headquartered in Indiana, five other top-25 firms on the list host at least one manufacturing plant in Indiana. Those are Cabinetworks Group; American Woodmark Corp.; Dorel Industries Inc.; MJB Wood Group; and Quanex North American Fenestration.
"This industry is an incredible asset for Indiana agriculture," said Chris Gonso, ISDA's Hardwood Program Manager. "Many of our Hoosier companies have been on the FDMC list for many years, which shows how strong this industry is for economic potential in the agricultural industry." 
Indiana's hardwood industry has an annual economic impact of more than $10 billion and supports 70,000 jobs. Indiana's Hardwood Strategy aims to grow these numbers by promoting the expansion of current wood processing facilities, attracting new companies to the state, educating consumers and businesses on the sustainability of the hardwoods industry and seeking opportunities to increase the value of Indiana's hardwood products.