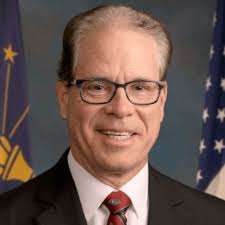 WASHINGTON — Senator Mike Braun released the following statement after the Supreme Court announced they would block President Joe Biden's vaccine mandate for millions of employees of private businesses.
"President Biden's vaccine mandate for private employees is unconstitutional and wrong. I was proud to lead the vote to overturn this illegal mandate in the Senate, and the Supreme Court blocking this mandate is a win for the liberties and livelihoods of millions of Americans."
– SENATOR MIKE BRAUN
In December, Senator Braun led the U.S. Senate in a vote on the Biden rule, with all 50 Senate Republicans and 2 Democratic Senators voting to overturn the vaccine mandate rule.
In the Supreme Court's majority decision, the majority opinion noted Senator Braun's objection under the Congressional Review Act, highlighted on page 8:
"[…] the most noteworthy action concerning the vaccine mandate by either House of Congress has been a majority vote of the Senate disapproving the regulation on December 8, 2021. S. J. Res. 29, 117th Cong., 1st Sess. (2021)."