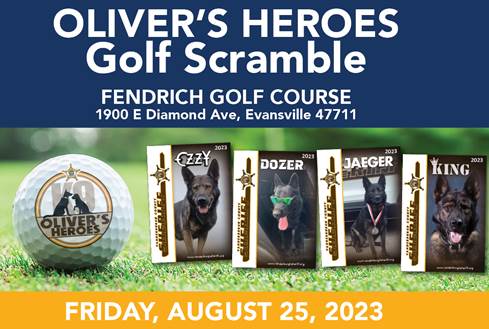 A newly formed charity created by a local restaurateur and members of the Sheriff's Office will hold their inaugural golf scramble next Friday, August 25, 2023.
Oliver's Heroes was formed by Mr. Joe Sells, owner of Rounder's Too in Daylight, Indiana. The charity directly benefits retired K-9s, paying for their veterinarian care and nutritional needs.
The Sheriff's Office has no funding to support K-9s once they retire and separate from the agency. Oliver's Heroes ensures these animals that have given so much to our community are properly supported during their remaining years.