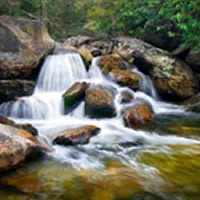 Ralph A. Young Obituary
Here is Ralph A. Young's obituary. Please accept Everhere's sincere condolences.
It is always difficult saying goodbye to someone we love and cherish. Family and friends must say goodbye to their beloved Ralph A. Young (Evansville, Indiana), who passed away at the age of 94, on September 3, 2019. You can send your sympathy in the guestbook provided and share it with the family.
You may also light a candle in honor of Ralph A. Young or send a beautiful flower arrangement to the funeral service. He was predeceased by his parents, William Young and Alice Young (Houghton); his wife Ruthie Young; his siblings, Marion Young, and Gloria Staples. He is survived by : his children, Mischelle Rayshell, Teresa West and Michael Young (Carol); his grandchildren, Michael C. Young (Gina), Todd Young, Rachel Murphy, Randy Rayshell and Derk West; his great-grandchildren, Blake West, Navy, Emma West, Alix, Jade Young, Meca, Mia Murphy, Amanda Murphy (Brandon Outlaw), Michael E. Murphy and Jackie Sue Vaughn; his great-great-grandchildren, Destin Vance and Jakob Outlaw.
He is also survived by nieces and nephews. Memorial Contributions may be made to the Evansville Rescue Mission, 500 E. Walnut St., Evansville, IN 47713. Visitation will be held on Thursday, September 5th, 2019 from 3:00 PM to 7:00 PM at the Ziemer Funeral Home East Chapel (800 S Hebron Ave, Evansville, IN 47714, USA).
A funeral service will be held on Friday, September 6th, 2019 at 10:00 AM at the Ziemer Funeral Home – East Chapel (800 S Hebron Ave, Evansville, IN 47714, USA).