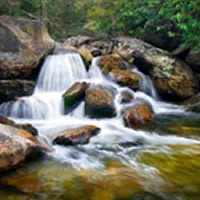 Obituary for Larry F Moss
Larry F. Moss, 73, of Evansville, passed away Tuesday, September 10, 2019 at Deaconess Gateway Hospital. He was born March 29, 1946 in Evansville to the late Emma (Arnold) and George F. Moss.
Larry graduated from Central High School. He served in the US Army during the Vietnam War and received the Combat Infantry Badge. After returning home, he worked at Krieger Ragsdale as a printing press operator for 42 years. Larry was a devoted husband and family man. His greatest joy was spending time with his family and attending all of their activities.
Larry is survived by his wife of 51 years, Dorothy (Patrick) Moss; children, John Moss, Jeffery Moss, Larry Moss, II and Christopher (Joanna) Moss; grandchildren, Tyler, Christian, Kaleb and Courtney Moss; great grandchild, Carson; sister, Beverly (Johnny) Goins; brother, Danny (Rita) Moss; and nieces and nephews.
In addition to his parents, he was preceded in death by his sister, Pam Keister and his brothers, David and Stevie Moss.
Visitation will be from 10:00 am to 2:00 pm Friday, September 13, 2019 at Ziemer Funeral Home Central Chapel, 626 First Ave., Evansville. Funeral service will begin at 2:00 pm at the funeral home with Reverend Billy Thompson officiating.
Burial will be at Oak Hill Cemetery with Military Honors.
Memorial contributions may be made to Wounded Warrior Project, PO Box 758516, Topeka, KS 66675-8516.
To send flowers or a memorial gift to the family of Larry F Moss please visit our Sympathy Store