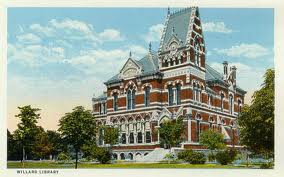 Show & Tell | New Archives Program
Tuesday – November 22 | 6 PM
Join our Archives staff in the Browning Gallery for Show & Tell at WPL!
This month, our feature is Republic Aviation and the P-47 during World War II. Our Archivist, Hannah Thomason, will bring out treasures from within our archives to share the role they played in our history.
We invite you to join the discussion by bringing an item from your own personal collection and telling us all about it! What you bring does not have to relate to the Archive's chosen to feature. We are excited to show and tell our history with you!