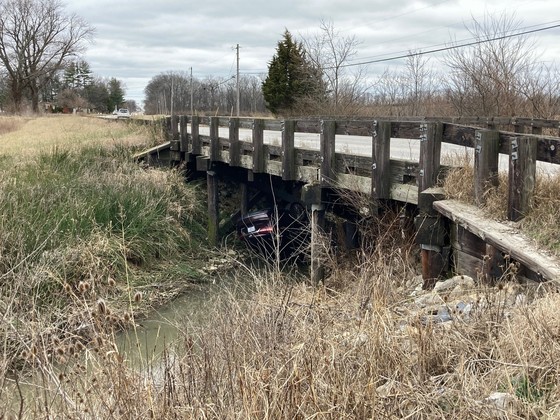 Missing Evansville Man Found Deceased after Crashing his Vehicle
JANUARY 21 2023
Gibson County – Family members reported Brian Colbert, 47, missing on December 10, 2022. Colbert was employed at Toyota Boshoku in Princeton and was last seen at a coworker's residence in Princeton on December 9. He was also last seen driving his maroon 2017 Toyota Avalon. Family members reported the incident to the Evansville Police Department, but the investigation into his disappearance was turned over to Indiana State Police since Colbert was last seen in Princeton.
On Friday, January 20, at approximately 12:00 p.m., Indiana State Police Detective Toni Walden was searching along Old US 41 south of CR 150 South when she located Colbert's 2017 Toyota Avalon under a bridge. A male matching the description of Colbert was located inside the vehicle.
On Saturday, January 21, Gibson County Coroner Barrett Doyle identified the person in the 2017 Toyota Avalon as Brian Colbert, 47, of Evansville. An autopsy was also conducted, but the results are pending.
Indiana State Police believe that sometime during the evening on December 9th, Colbert was traveling south on Old US 41 south of CR 150 South when he drove left of center, left the roadway on the east side, dropped down into a deep ravine, overturned, and entered Pigeon Creek near the bridge. Anyone traveling on Old US 41 would not have been able to see the vehicle. Detectives also believe that when the creek level increased due to recent rainfall, the vehicle moved under the bridge making it even more difficult to spot.
Investigating Detectives: Sgt. Chandler, Detective Hatfield, Detective Deig, and Detective Walden.