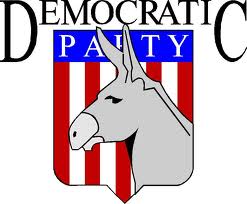 Candidates' Events This Week
August 2nd Ryan Stratman Pangea Fundraiser
August 4th Karen Reising Back to School Celebration
Westside Canvassing every Tuesday
Save the Dates
Ryan Stratman, candidate for County Commissioner, is launching his campaign Tuesday! Come out and meet Ryan and hear his plans for the commissioner's office.
FREE BACK TO SCHOOL EVENT – THURSDAY, AUGUST 4 – EVERYONE IS WELCOME!
Karen Reising, candidate for County Council District 1, is sponsoring the event. Bring the family and enjoy free food, putt-putt, trivia and of course the opportunity to meet and talk with local candidates.
Join Vanderburgh County Democrats walking on the WESTSIDE to talk to voters on Tuesdays. Meet in the parking lot of Tekoppel School at 111 N. Tekoppel Ave. at 5 pm. Whether a seasoned vet or a first-time volunteer, all are welcome to come learn the core tenets of voter outreach in a highly supportive environment.
Join Missy Mosby to celebrate her Annual 39th birthday party at the FOP (801 Court Street) on August 24th.
Copyright (C) 2022 Vanderburgh County Democratic Party. All rights reserved.
You are receiving this email because you indicated you were interested in following the events from the Vanderburgh County Democrats.
VCDP Officers
Cheryl Schultz, Chair
Nick Iaccarino, Vice Chair
Melissa Moore, Secretary
Ann Wallis, Treasurer
Vanderburgh County Democratic Party
PO Box 3208
Evansville, IN 47731
(812) 459-7645