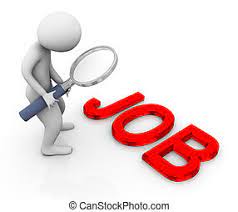 Production Manager
Motion Industries
– Chattanooga, TN
Hydraulic Supply Company (HSC), a division of Motion, is seeking a Production Manager. The Production Manager is responsible for the overall direction and…
Feb 27
CSR – Specialist
Motion Industries
– Eden Prairie, MN
The expertise found in our diverse group of engineers and products specialists includes all areas of automation technologies, including robotics, motion control…
Mar 3
Sustainability Specialist-ESG
Motion Industries
– Irondale, AL
Under direct supervision, the Sustainability Specialist will support Motion's sustainability. Serves as the primary point of contact, business liaison, and…
Feb 27
Material Handler I
Motion Industries
– Grand Prairie, TX
Under close supervision, the Material Handler performs physical and administrative tasks related to material handling such as shipping, receiving, order…
Mar 3
Electro Mechanical Assembler
Motion Industries
– Danvers, MA
This fabricator largely preps materials, performs production processes and finishes custom fabricated products. Clean and coat base belts and materials.
Mar 2
Driver/Warehouse Part Time
Motion Industries
– Demopolis, AL
They provide the highest levels of customer service by delivering products timely and treating customers with respect. Ensure timely deliveries to customers.
Feb 27
Process Pump Specialist
Motion Industries
– Portland, OR
Motion Industries Product Specialists have strong product knowledge, mechanical aptitude and promote MI Process Pumps products and services.
Mar 2
On-Site Sr CSR
Motion Industries
– Winston-Salem, NC
Under limited supervision, ensures customer expectations are accurately determined and. Develop and broaden relationships within customer organization to fully.
Feb 27
Division Repair Specialist
Motion Industries
– Louisville, KY
Motion is looking for a Repair Specialist with the knowledge and skills to grow our repair business throughout Indiana and Kentucky. High School Diploma or GED.
Mar 2
Project Manager – Inventory
Motion Industries
– Irondale, AL
The Inventory Project Manager develops new programs, enhances programs, conducts. Inventory analysis, improves processes, and develops and facilitates training…
Mar 3