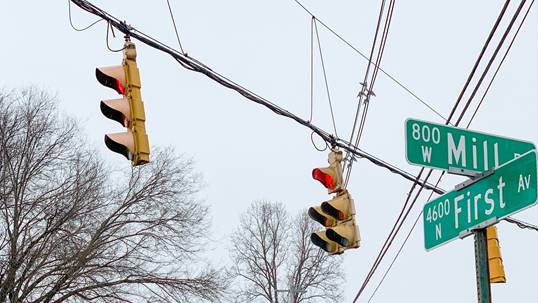 CTIY TO UPGRADE TRAFFIC SIGNAL LIGHTS AT 1ST AVENUE AND MILL ROAD
(March 2, 2021) — The City Engineer's Office will upgrade traffic signals at First Avenue and Mill Road next week.
Beginning Monday, March 8 through Wednesday, March 10, the traffic signal at the intersection will be out of service as crews perform necessary work.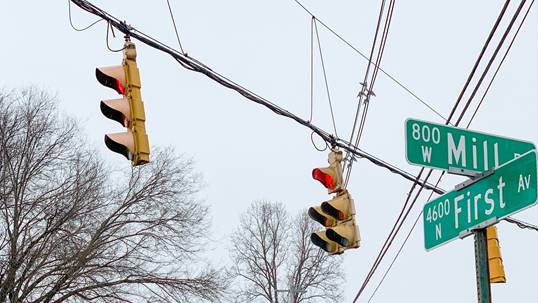 During that time, the intersection will operate as a four-way stop.
Motorists and pedestrians should consider alternative routes, if possible.
The upgrade is part of a city-wide project to modernize nine traffic signals.
Center curb mounted pedestrian signals, which are frequently damaged, will be relocated to new overhead spans.
Overhead microwave vehicle detection and countdown-type pedestrian signals will also be installed.