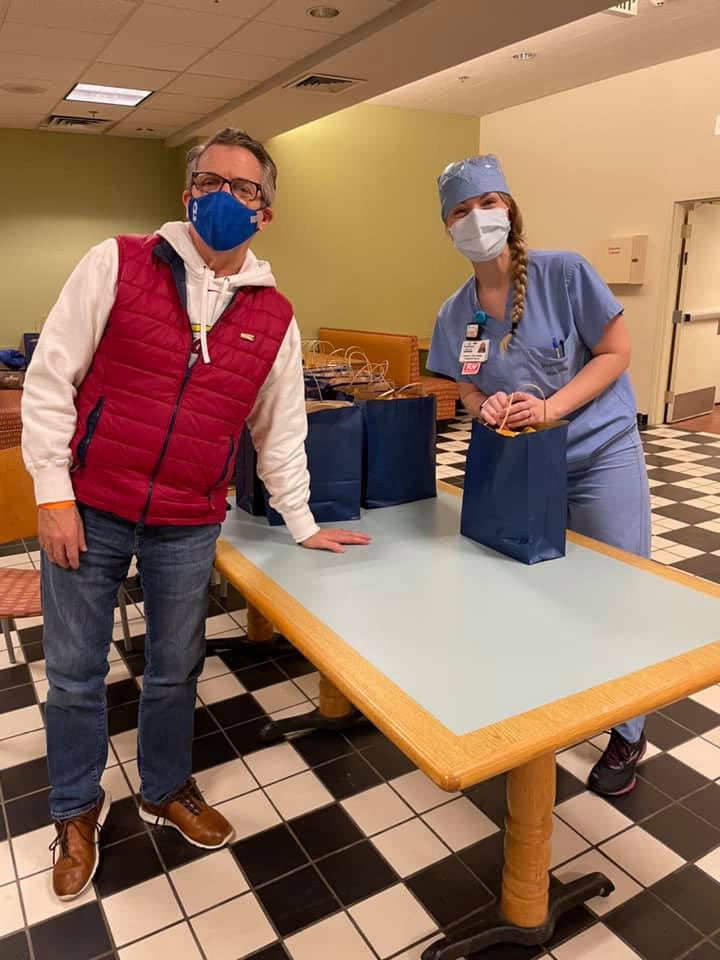 CITY OF EVANSVILLE TASK FORCE UPDATE
Latest News As Of 1/11/21
Moderna Vaccine has been approved by the US FDA and is now being distributed nationwide.
New restrictions have been put in place for southwest Indiana, as Vanderburgh, Posey, Warrick & Gibson County have had 7-day positivity rates of 15%+.
Saying Thank You

Over the holidays, Mayor Lloyd Winnecke and his wife Carol McClintock donated snack packs to hundreds of employees at Ascension St. Vincent and Deaconess Hospital.

Please join us in saying, "THANK YOU" to all of our health care workers in the tri-state area!
Simple actions to stop the spread…