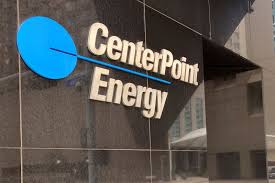 Evansville – March 4, 2023 – CenterPoint Energy today issued the following update as restoration efforts continue in southwestern Indiana:
CenterPoint Energy crews made significant progress assessing damages overnight and restoring service to affected customers.
As of 12:00 p.m. CT, there are 159 outages affecting approximately 2,800 customers. This morning, an additional 32 electric and vegetation crews were deployed to assist with the restoration efforts.  
CenterPoint Energy's restoration efforts are expected to continue throughout the day. As crews encounter challenges with downed trees, damaged equipment, blocked streets, and flooding in some locations, restoration progress may be impacted. As a result, some customers may remain without service for the remainder of the weekend.
"Our dedicated crews worked hard overnight troubleshooting major outages and restoring as many customers as safely and quickly as possible," said Richard Leger, Senior Vice President, Indiana Electric. "We greatly appreciate our customers' continued patience as we work around the clock to restore service. We will not rest until the lights are back on for every customer who can take electric service."
Leger added, "The heavy rain we received yesterday has made the soil very soft, resulting in some trees not being well rooted. I want to remind customers that even though the weather has improved they should be cautious around large trees and to stay clear of any areas with standing water."
Priority of restoration is given to facilities vital to safety, health and welfare, such as hospitals, water treatment plants and public service facilities. Following key facilities, the company follows its priority restoration process by making repairs to electrical facilities that will return power to the largest number of customers first, then continue the restoration process by prioritizing repairs to benefit the greatest number of customers until power is returned to everyone.  
CenterPoint Energy noted that the extreme weather may have caused damage to customer-owned equipment, such as the customer's service entrances, risers and/or weatherhead, the point where power enters the home through an electric service drop, which is often a pipe located on the side of the residence or building. Since this equipment is owned and maintained by the customer, if it is damaged, customers will need to contact a qualified electrician to make repairs before the company is able to restore service to them. Once repairs are made, the customer or the electrician should request a permit from the city and contact CenterPoint Energy's Customer Service at 800-227-1376 to request a service reconnect.
If customers do not have damage to their service entrances, risers or weatherhead, and their power has not been restored, they should check and reset the circuit breakers. If service is still not restored, customers should contact CenterPoint Energy's Customer Service at 800-227-1376 to report that their service is still off.
 CenterPoint Energy reminds all customers to: 
·         Stay away from downed power lines. Be especially mindful of downed lines that could be hidden and treat all downed lines as if they are energized.    
·         Be cautious around work crews and give them the distance to assess damages and make repairs. 
·         If your power is out, do not open freezers and refrigerators any more than absolutely necessary. Opening these appliances will allow food to thaw more quickly. 
·         Consider checking with others who may benefit from your assistance. 
·         Report any downed lines or damage to 800-227-1376.