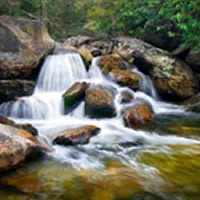 Cecelia V Kolb Obituary
Here is Cecelia V Kolb's obituary. Please accept Everhere's sincere condolences.
With heavy hearts, at the age of 93, we announce the death of Cecelia V Kolb (Evansville, Indiana), born in Monessen, Pennsylvania, who passed away on September 1, 2019. Family and friends are welcome to send flowers or leave their condolences on this memorial page and share them with the family. She was predeceased by : her parents, Alice Fordanish (Panzo) and Andrew Fordanish; her former husband Joseph Yursco; her husband Kenneth Kolb; her son Joseph E. Yursco.
She is survived by : her daughter-in-law Margaret Yursco; her brother Andrew Fordanish; her pet Jack. Memorial contributions may be made to Holy Rosary Catholic Church, 1301 S. Green River Rd., Evansville, IN 47715. Visitation will be held on Friday, September 6th 2019 from 3:00 PM to 8:00 PM and on Saturday, September 7th 2019 from 9:30 AM to 10:00 AM.
A mass of christian burial will be held on Saturday, September 7th 2019 at 10:00 AM at the Holy Rosary Catholic Church (1303 S Green River Rd, Evansville, IN).