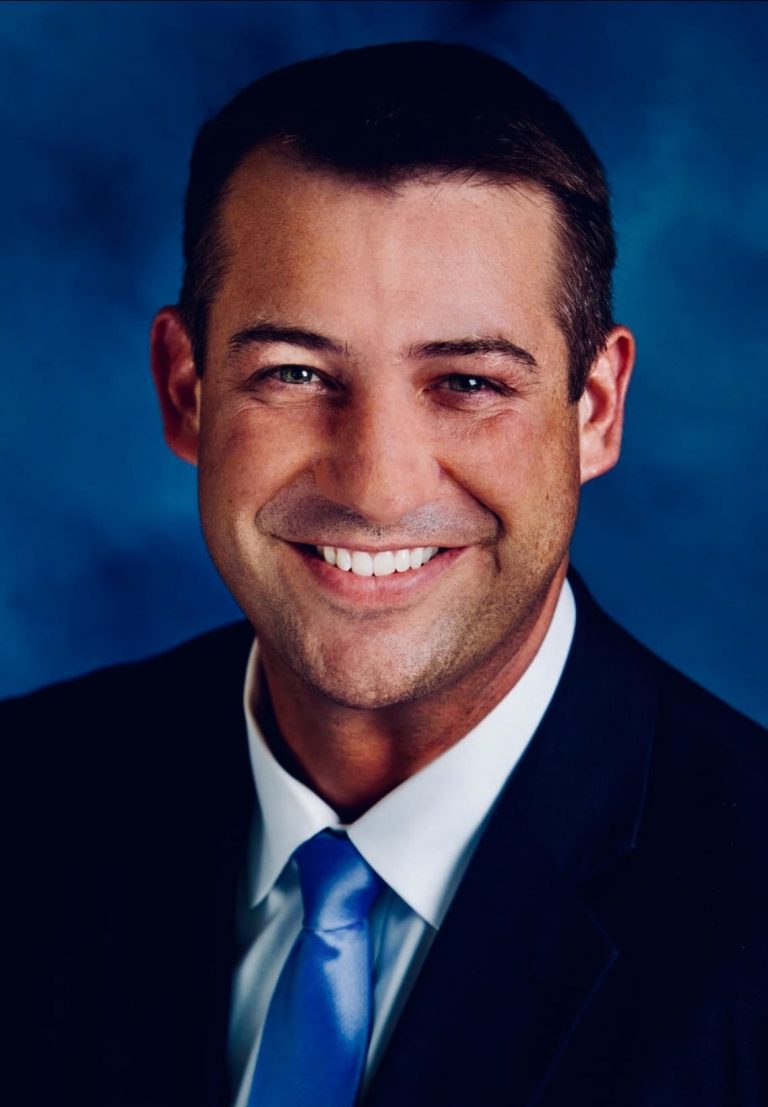 The City-County Observer is pleased to announce that we are recommending Democrat Ben Shoulders for re-election to the Vanderburgh County Commission.
Four years ago Democrat Benjamin Shoulders ran for the Vanderburgh County Commissioner and was elected by a comfortable margin. We supported him then and we are supporting him now.
Since his election, he has been effective in promoting good public policy and has been a voice of reason and compromise. Mr. Shoulders has demonstrated that he can face difficult governmental challenges with an open mind.  We also appreciate that Ben can be progressive on some issues but he has also exhibited sound financial judgment on other matters.
Mr. Shoulders and his COVID-19 Task Force members have done an excellent job in helping people get tested and providing masks to protect themselves against the deadly COVID-19 virus.
Mr. Shoulders' campaign has been very positive, energetic, organized, and issues-based. He has worked very well with the other two County Commissioners. He's a good listener and accessible.
He is a Commercial Lender III at Banterra Bank and has been in banking for 18 years.
Ben received his college degree from Indiana University (Bloomington) – Bachelor of Arts '02 CJUS (College of Arts and Sciences). He was graduated from Harrison High School–Magna Cum Laude (College Prep classes).
He received his certification from Indiana Bankers Association – Bank Management Series in 2010 and the Indiana Bankers Association – Commercial Lending School (2011 Graduate).
Ben is married to former Shannon Perrette of Evansville for 11 years and they have three energetic (3) children.  Emma who is 9 years old and 6 years old twins Parker and Sadie and they reside in Evansville.
Some of Ben's favorite things he enjoys doing are coaching youth basketball and taking his family to a local restaurant and eating fish tacos and drinking slushies. He also enjoys joining his daughter Emma acting in local civic theater events. It's been rumored that Ben drinks "Cappuccino" by the gallon.
His Community Involvement
Vanderburgh County Commissioner – District One (Elected – Nov 2016; took office – Jan 1, 2017)
"Corridor Of Champions" past Board President
GAGE (Growth Alliance of Greater Evansville) – Board Member (2018 – present)
A Former member of the Commission on Homelessness
Past Community Corrections – Board Member 
Old Courthouse – Board Member (2017 – present)
Domestic and Sexual Violence Commission – Board Member (2017 – present)
IU College of Arts and Sciences Alumni Board (2014 – present)
Board member of the  Boys and Girls Club of Evansville – Past Board President 
Former Board member of the EVSC Foundation Board of Directors 
United Way – Keel Club (2014 – 2018); Southern Indiana Campaign Cabinet Member (2016)
IU Alumni Association of Greater Evansville – Past President / Board member 
Past member of the Habitat for Humanity of Evansville 
Harrison High School /Warrior Athletic Booster Club – Founder and Past President
Harrison High School Athletic Hall of Fame – Founder and Past Chairman
Past member of the Evansville African American Museum Gala – Auction Committee 
Board member of the Childen Thearter of Southern Indiana
WOODMERE DOG PARK board member
We respectfully ask that you consider casting your vote for Vanderburgh County Commissioner Ben Shoulders (D) in the upcoming November 3, 2020, general election because has earned the right to serve another 4-year term on this most prestigious board.