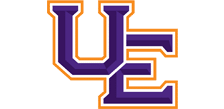 We are proud to announce that the Ascension St. Vincent Evansville and University of Evansville Neurologic Residency Program for physical therapists has been granted initial accreditation by the American Board of Physical Therapy Residency and Fellowship Education!
In receiving initial accreditation, the program has successfully demonstrated its commitment to educational standards and ethical business practices indicative of quality, accountability, and continuous improvement that enhances the physical therapy profession.
This makes the third accredited residency program at the University of Evansville and the first neurologic residency program in the state of Indiana.