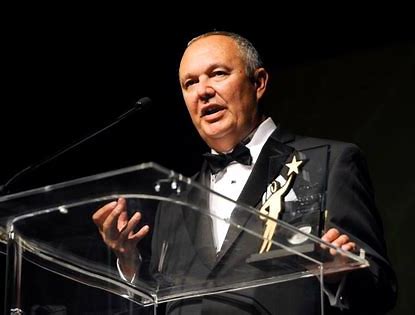 $79 MILLION IS INCLUDED IN THE STATE BUDGET TO FUND CAL STATE SAN BERNARDINO, PALM DESERT CAMPUS STUDENT CENTER BUILDING
PALM DESERT, CA – On June 30, 2022, Governor Newsom signed the state's historic $308 billion budget. A $79 million allocation to fund the construction of the Cal State San Bernardino Palm Desert Campus (CSUSB-PDC) Student Services Building was included clinching a significant victory for students in the region and the future of the campus. 
In April, Priority One Coachella Valley announced the budget request with the support of Cal State San Bernardino, CSUSB-PDC students, the City of Palm Desert, the Coachella Valley Economic Partnership, and other local officials. 
"It was a privilege and pleasure to be a part of the team that brought this impactful project's funding to fruition. The people and businesses of the Coachella Valley will benefit from this educational asset far into the future." – Joe Wallace, CEO/Chairman of Priority One Coachella Valley and CEO of the Coachella Valley Economic Partnership 
"This is the result of decades of work and great vision. The City of Palm Desert thanks all who supported the Priority 1 Coachella Valley effort. Their passion made it happen, changing lives and the future of the Coachella Valley." – Jan Harnik, Mayor, City of Palm Desert 
The budget request was led in the legislature by Assemblymembers Chad Mayes and Eduardo Garcia. This significant investment in the desert campus would allow Coachella Valley students more robust access to academic support, career resources, student wellness, remote study spaces, and other critical services. 
"This funding represents an investment in a region that is far too often overlooked. CSU Palm Desert's inclusion in the budget is a testament to the tenacity and dedication of those who want the very best future for our students. Expanding this campus will position us to lead our region and I could not be more proud of everyone who worked so hard to get this done." – Assemblymember Chad Mayes, 42nd District 
As the only presence of a public four-year university in the region, CSUSB-PDC is an anchor for higher education in the community, making this budget allocation critical to Coachella Valley's students' futures. 
"Our community did not give up, and thanks to all of our persistent advocacy, we delivered the full $79 million funding request for our California State University, San Bernardino Palm Desert Campus. Together, we fought to prove that our students and our region deserve this game-changing higher education investment. This new student service building will expand vital on-site resources and provide a strong foundation for future campus growth." – Assemblymember Eduardo Garcia, 56th District 
FOOTNOTE:  Former City-County Observer Editor Joe Wallace was the CEO/Chairman of Priority One Coachella Valley, and CEO of the Coachella Valley Economic Partnership,  The Budget Allocation Is A Monumental Victory For Coachella Valley Students And Increases Access To Higher Education In The Region.