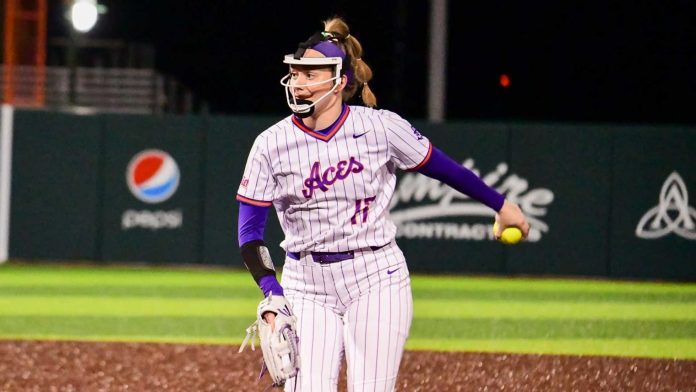 Fundraiser is set for March 7
 EVANSVILLE, Ind. – The University of Evansville softball team is set to hold a Hit-A-Thon Fundraiser on Tuesday, March 7.  To support the fundraiser, please visit this link: https://evansville.pledgeperwin.com/.
Supporters can pledge a certain amount "per foot" for Purple Aces players.  The committed amount will be calculated by the distance hit during the fundraiser.
All gifts received through the Hit-A-Thon will benefit the Purple Aces softball program.  Your support enhances the overall experience for the student-athletes on and off the field of competition.
Pledged amounts will be charged within 48 hours of the event.  For more information, please contact Logan Belz at 812-488-2623.
UE is enjoying the best start in program history with a 13-1 record through the opening 14 games.  Earlier this week, the Aces received votes in the national rankings for the first time in over 20 years.