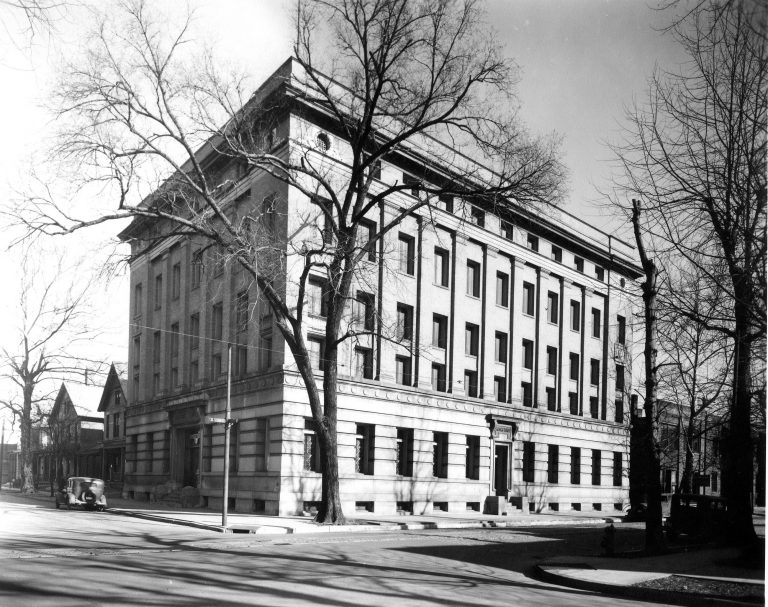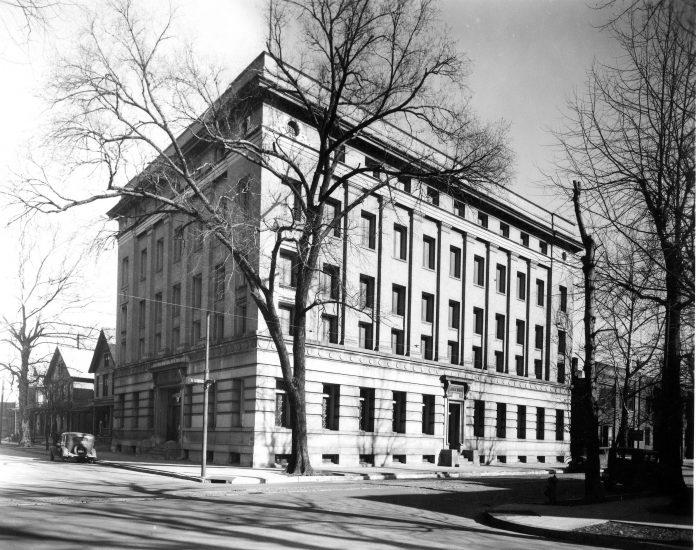 YESTERYEAR: Masonic Temple
BY PAT SIDES
Masonic Temple
The first couple of decades in the twentieth century witnessed a building boom in Evansville. Of the many structures from this era that still stand, one is the Masonic Temple at Third and Chestnut streets.
On November 30, 1913, the headlines of the Evansville Journal-News touted the opening of the stately Temple, built at a cost of $100,000. Festivities lasted a week, beginning with the laying of the cornerstone in a ceremony attended by nearly a thousand people, as well as Masons who gathered from around the state and other parts of the country.
The Masonic Temple was designed by Clifford Shopbell, perhaps the most productive architect in Evansville at that time. In addition to private residences, Shopbell's creations included the Soldiers and Sailors Memorial Coliseum, the Municipal Market, Reitz High School, the Hadi Shrine Temple, banks, churches, schools, courthouses, libraries, and other buildings.