Deeg's Pharmacy located at 1017 Parrett Street in Haynie's Corner
Evansville.  Jim and Bill Deeg will be closed the store on Friday, August 31st due to decline in sales over several years. Photo taken on August 29, 1984. Collection: Evansville Courier and Press Photo Archive, EVPL Digital Archive
 Bosse Field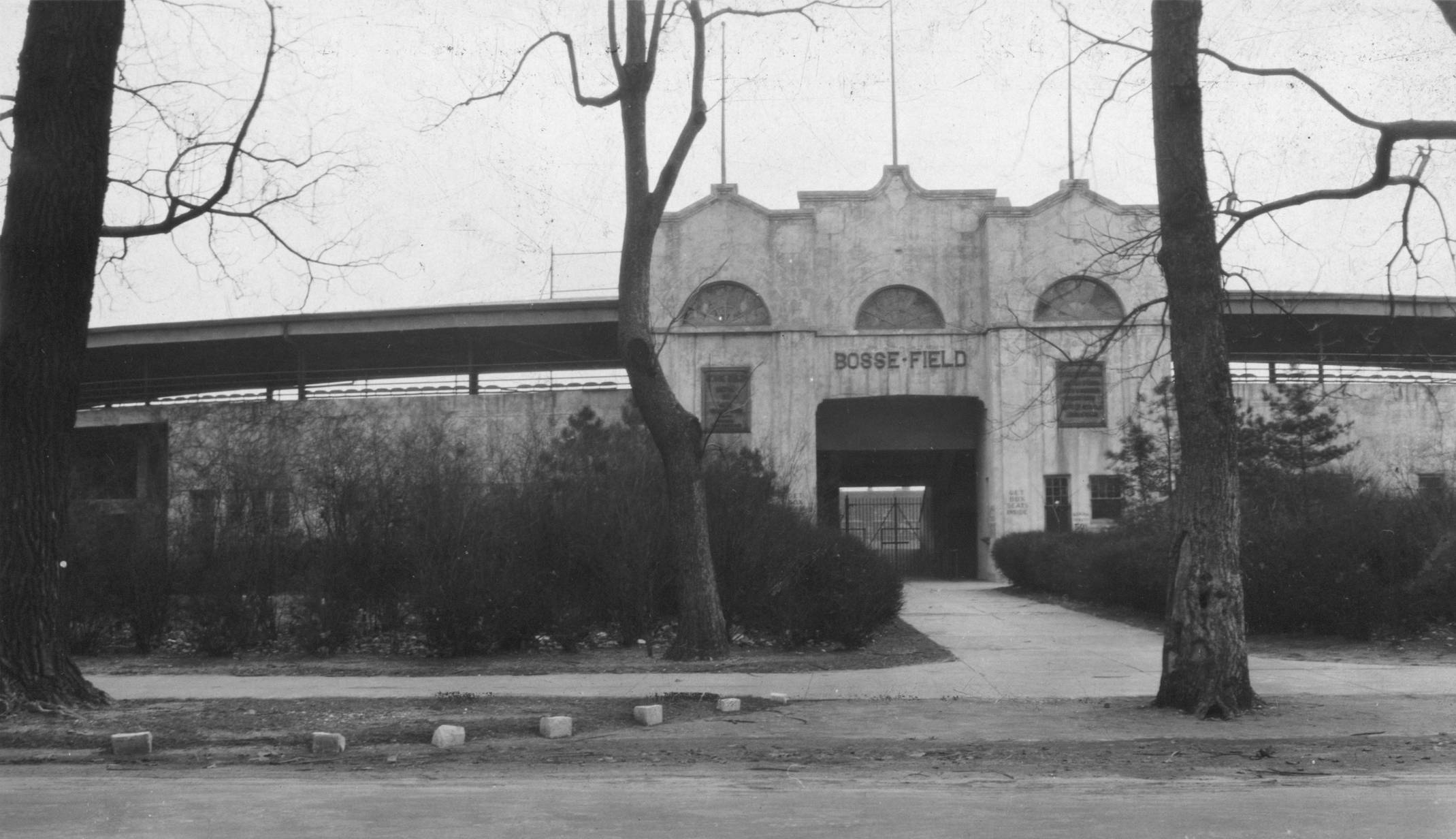 The entrance to Bosse Field as it looked upon the completion of its construction in 1915. The entrance and exterior walls of the stadium are concrete.  Collection: Evansville Courier and Press Photo Archive, EVPL Digital Archive
 Washington School – 1937 Flood
Aerial view of Washington School in Evansville, Indiana during the 1937 flood. Photo is looking northeast. Photographer: Indiana National Guard
Collection: (Evansville Images, EVPL Digital Archive)
 Scramble System, 4th and Main, 1957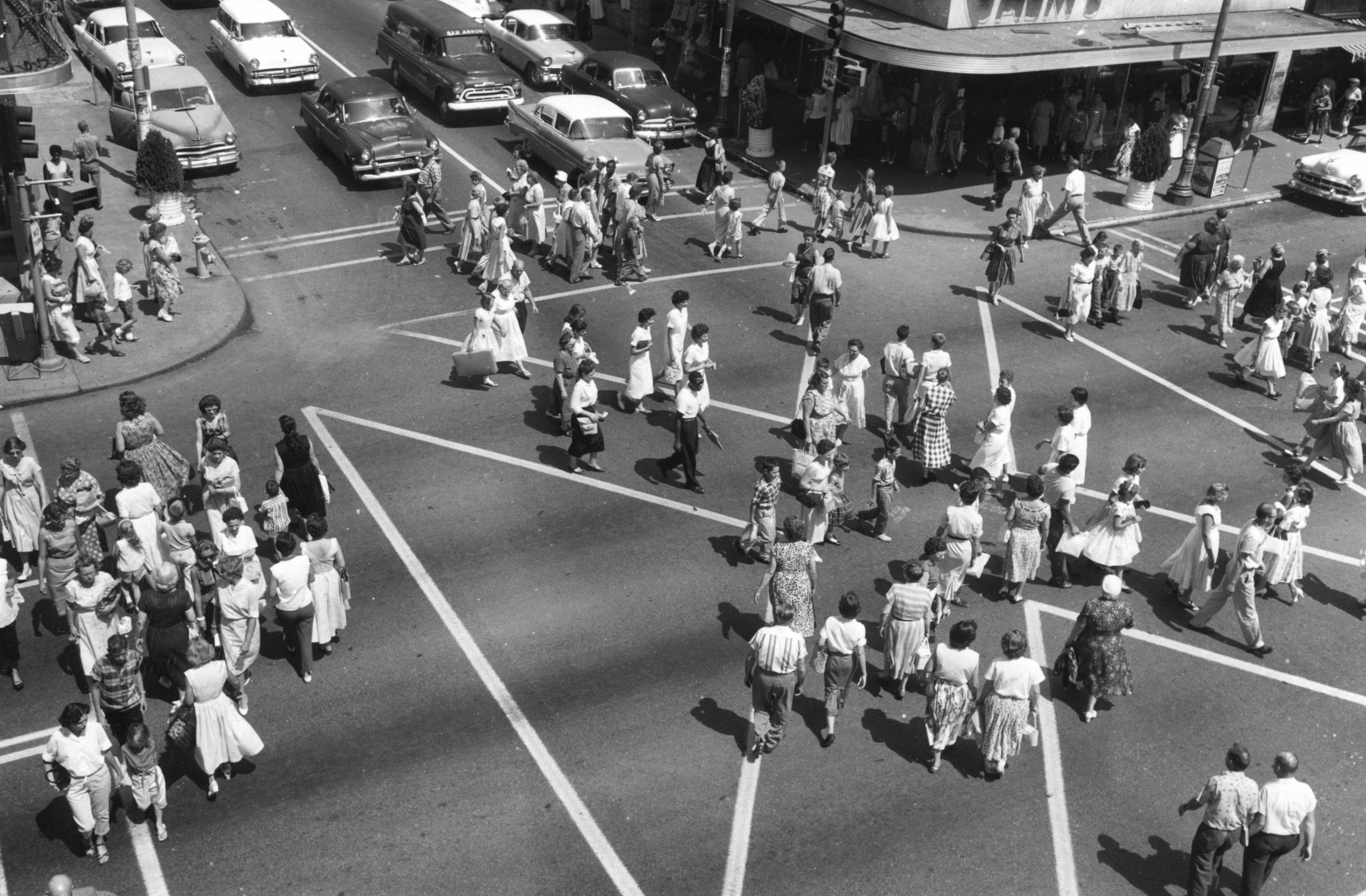 Evansville Courier and Press Photo Archive, EVPL Digital Archive
A photo of the "scramble" system where traffic in all directions is halted while people 'scramble' diagonally, straight across, or any other way they want to go. The "scramble" was tested at 4th and Main for a six hour stint. Photo taken on April 6, 1957.
FOOTNOTE:  Special thanks to Kassidy Kinner the Public Relations Director for the EVPL for sharing the above photos with the City-County Observer to publish.
We would like to also thank the CEO of the EVPL, Scott Kinney for also help making the photos available to post in this section possible.