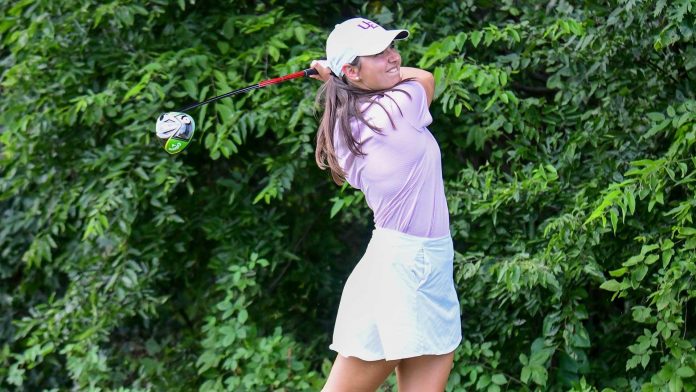 EVANSVILLE, Ind. – Spring action opens for the University of Evansville women's golf team this weekend with the Motor City Classic in Orlando, Fla.
Rio Pinar Country Club will play host to the Motor City Classic, which is operated by Oakland University.  Joining Oakland and Evansville in the field at St. Thomas, Creighton, Cleveland State and Northern Kentucky.
Play will take place on Monday and Tuesday with par set for 72 and the yardage at 6,049.
Leading the Purple Aces in the fall season was the duo of Mallory Russell and Kate Petrova.  Russell led the squad with a 78.00 stroke average with a low round of 73 coming at the Coyote Creek Classic.  She picked up two top 15 finishes.  Petrova completed the fall with a 78.69 average.  Her top performance came at the Braun Intercollegiate where she rallied to finish in a tie for second place.
Allison Enchelmayer and Magdalena Borisova rounded out UE's top four in the opening part of the season.  Enchelmayer average 80.21 strokes while earning a tie for 8th at the Braun Intercollegiate.  Borisova completed the fall with a mark of 81.00 and tied Kate Petrova for the second position at the Braun Intercollegiate.