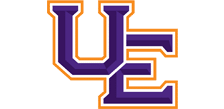 The University of Evansville will celebrate Martin Luther King Jr. Day 2020 on January 20. This year's theme is "2020: King's Vision and Legacy in Modern America." The schedule of events follows. All events are free and open to the public.
Monday, January 20
11:45 a.m. – 1:00 p.m., Meeks Family Fieldhouse
Symbolic March: Civil Rights March on Washington and Pre-March Rally
Speakers include Christopher M. Pietruszkiewicz, UE president; Rob Shelby, UE chief diversity officer; JillAnn Knonenborg, UE director of religious life; and members of the Black Student Union.
7:00 p.m., Eykamp Hall, Room 251, Ridgway University Center
William G. and Rose M. Mays Martin Luther King Jr. Lectureship and Reception
Keynote speaker is Theo Wilson, executive director of Shop Talk Live, Inc., and founding member of the Denver Slam Nuba team, winners of the National Poetry Slam in 2011.
Wilson began his speaking career in the NAACP at the age of 15 and has always had a passion for social justice. He attended Florida A&M University, where he earned his BA in theater performance. He returned to Denver and is now the Executive Director of Shop Talk Live, Inc. The organization uses the barber shop as a staging ground for community dialogue and healing. Due to audience demand, he published his first book in 2017, The Law of Action. In 2017, his TED Talk entitled "A Black Man Goes Undercover in the Alt Right" was seen worldwide, amassing a total of over 12 million views.
The generosity of William G. and Rose M. Mays funds the keynote speaker during UE's Martin Luther King Jr. Day celebration.