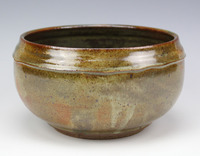 The University of Evansville (UE) Department of Art will host a ceramics summer workshop sale on Saturday, August 6. The one-day sale will be held from 10:00 a.m. until 2:00 p.m. on the south lawn of Koch Center for Engineering and Science, located at the front of campus off Lincoln Avenue.
Hand-crafted ceramics will be on display and available for purchase. The public is invited to attend and support both local artists and the UE Department of Art. Prices range from $20-300. Parking will be available in the front oval lot or behind Koch Center.
For more information, or if you have questions, please contact art@evansville.edu.
Students at the University of Evansville shape powerful and enduring change. UE is the first in Indiana to be designated as an Ashoka U Changemaker Campus, and its changemaking culture empowers students to improve the world around them as UE Changemakers. UE has an array of majors in business; engineering; the arts and sciences; and health science programs. For more information, please visit evansville.edu.