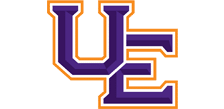 The Center for Innovation & Change at the University of Evansville (UE) has partnered with WNIN for research projects conducted by several classes.
Through this historic partnership, students in ChangeLab courses will work to investigate the impact of COVID-19 within seven Midwestern states. The research will generate data-driven reporting for a visual, in-depth look at how states responded, and the lessons that can be learned for facing future, large-scale disasters.
ChangeLabs are semester-long innovative courses that allow students to create positive change for local businesses and the community as a whole. The ChangeLab courses participating in this project are focused in the areas of journalism and math and will be coached by communications professor Tamara Wandel and math professor Darrin Weber.
WNIN will add reporting, research, and data capacity to its nationally recognized, in-depth storytelling. Reports from collaborators in other states will also enhance the coverage by WNIN lead reporters Sarah Kuper and Steve Burger. Additionally, bilingual reporting from ¿Qué Pasa, Midwest? will add authentic coverage of one of the under-reported communities most affected by the pandemic.
The research will focus on data from the following states: Indiana, Kentucky, Illinois, Ohio, Michigan, Wisconsin, and Minnesota.
"Since the national news organizations tend to only report what is happening on the coasts, we know that the real story of the Midwest's response to COVID-19 needs to come from a Midwest organization," said Steve Burger, vice president of radio at WNIN. "With the resources UE is committing to this project and the unique reporting of ¿Qué Pasa, Midwest?, we're confident that we will produce coverage of which WNIN, UE, and the community can be proud."
As an Ashoka Changemaker campus, UE is dedicated to making a positive impact in the local community and Midwest region. "We are thrilled that our interdisciplinary ChangeLabs continue to provide creative, problem-solving initiatives for the region," said Erin Lewis, interim executive director for UE's Center for Innovation & Change. "WNIN's willingness to partner with students is deeply appreciated, and we hope this is the first of many projects with them."
Students involved in this project are always seeking stories and sources. Potential story leads related to COVID-19 in the Midwest can be shared with Dr. Tamara Wandel at UE by calling 812-488-2379.