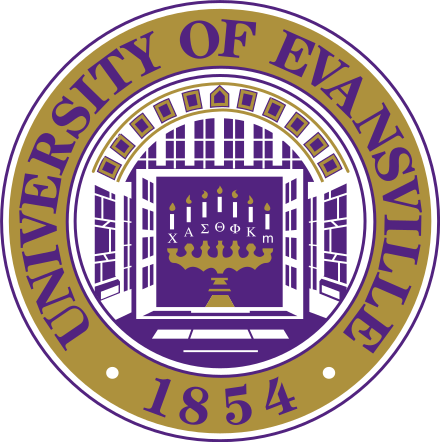 Purple Aces earn revenue distribution from the performance level
 The NCAA has released the 2020 Graduation Success Rate (GSR) and Federal Graduation Reports and the University of Evansville athletic department finished with a remarkable GSR of 99%.  This level meets the criteria established by the NCAA that will result in an increased level of revenue distribution for the Missouri Valley Conference and Purple Aces athletic program.
Beginning in Spring 2020, a portion of Division I revenue was distributed to member schools based on the academic achievement of student-athletes. The model allows schools with higher graduation rates and academic success to qualify for more funds.  The 2020 GSR release contained aggregate data for 2010-11 through the 2013-14 freshman cohorts.
"Our graduation success rate is the ultimate highlight of what it means to be a student-athlete," University of Evansville President Christopher M. Pietruszkiewicz exclaimed.  "We are extraordinarily proud of our athletes for their commitment to excelling in the classroom and our coaches for helping them to become professionals outside of athletics."
With its tally, the Purple Aces finished in a first-place tie in the Missouri Valley Conference.  The successful rate for UE athletics results in the second year of earning additional academic credit funds for GSR performances that exceed that of the entire university student body.
"This a testament to the work that our student-athletes put into the classroom, as well as the time and effort our coaches put in to recruit the type of student-athlete that can succeed in a rigorous academic environment like the University of Evansville," UE Director of Athletics Mark D. Spencer expressed.
Criteria to earn NCAA academic units along with information about the NCAA Graduation Success Rates are included below.
THE CRITERIA
A school earns an academic unit by meeting any ONE of the three standards.
Graduation Success Rate for the most recently available year is equal to or greater than 90 percent. The average of single-year rates for all teams is used.
The difference between student-athletes and student body percentages in the most recently published Federal Graduation Rate is equal to or greater than 13 percentage points.
Academic Progress Rate for the previous year is equal to or greater than 985. The average of single-year scores for all teams is used to determine eligibility for this standard.