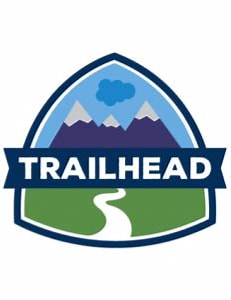 Trail Heads – Southwest Indiana Partners With USI To Bring Bike Parks/Trails To Evansville Area
(Fundraising Initiative Under Way To Complete Project)
Evansville, IN, November 23, 2021 – Trail Heads – Southwest Indiana recently received approval from the University of Southern Indiana Board of Trustees and USI Foundation Board to move forward with a project that would bring 20 miles of trails and more than 22 acres of bike parks to property owned by USI and its foundation. The new trails would be located across the university's 1,400-acre campus located just outside the city of Evansville.
Trail Heads – Southwest Indiana is a local non-profit based out of Boonville, Indiana, with a mission to develop quality trails and trail support programs throughout southwest Indiana. Trailheads also offers bike-related activities such as weekly rides, bike maintenance, and trail work for local students, including those in the communities of Boonville, Jasper, Lynnville, Newburgh, Oakland City, and Santa Claus in Indiana.
"While this trail system would offer a much-needed hub for local trail users, the scale and variety of features in this project would also help the University of Southern Indiana stand out as one of the premier campuses in the country for bike trails," said Brad Scales, Executive Director for Trail Heads. "We hope the local and regional communities will get behind this project and help to make it a reality."
Trail Heads will begin fundraising immediately to raise matching funds towards an approximately $1 million grant through the third round of Indiana DNR's Next Level Trails grant program. If awarded full funding from a third-round grant by DNR Next Level Trails program, construction would begin by fall 2022 and take about two years to complete.
"We look forward to collaborating with Trail Heads on this project that will create an experience not found in most Midwestern college campuses," said Jim Wolfe, Director of Facility Operations and Planning. "We hope to draw more of the community, near and far, to the USI campus, while also providing more outdoor recreational activities for our students."
To donate to the Trail Heads -Southwest Indiana USI project, visit give.classy.org/usitrails. Charitable donations may also be deductible on tax returns.
For more information about the project or Trail Heads – Southwest Indiana visit www.trailheadsbike.com or contact Brad Scales, Executive Director at 812-217-6340 or contact@trail-heads.org.