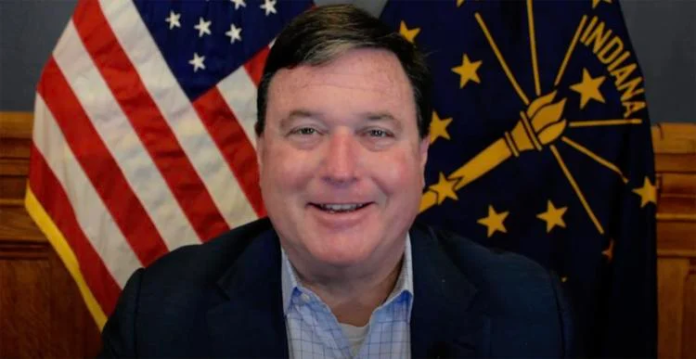 Todd Rokita leads fellow attorneys general defending girls' and women's sports against the woke Left's 'trans-sanity'
MAY 16, 2023
Attorney General Todd Rokita is demanding the U.S. Department of Education treat Hoosier girls and women with greater respect by stopping efforts to open female sports teams to biological males.
"These leftist bureaucrats are hellbent on rewriting sex to mean gender identity," Attorney General Rokita said. "Codifying this trans-sanity would destroy 50 years of progress toward protecting the rights of girls and women under Title IX."
This week, Attorney General Rokita led a 17-state letter to U.S. Education Secretary Miguel Cardona protesting the Biden administration's assault on women's sports.
"I am grateful to these states, led by powerful attorneys general, for standing up to this woke-leftist trans-sanity," Attorney General Rokita said.
After successfully obtaining a court injunction against earlier administration efforts to weaken Title IX through administrative "guidance," the letter states, the attorneys general are prepared to continue their fight in defense of girls' sports.
In 2022, the Indiana General Assembly passed legislation to protect female athletes from being forced to compete against biological males with natural athletic advantages. Attorney General Rokita strongly supported the measure, which remains in effect, and has defended it in court.
The White House would use the new federal rules to nullify such state laws, Attorney General Rokita said.
"The Left's assault on women's rights would undo the very protections for which Title IX was created and that we in Indiana have fought to maintain," Attorney General Rokita said. "These elitist-driven proposals would harm regular Hoosiers just wanting fairness for girls and women."
The letter is attached.