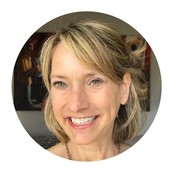 Two Talks: Sampson Levingston Shares Indiana History Through2Eyes
Excerpt of an article by Cory Cathcart, PATTERN
Indiana is full of rich history that spans many different cultures. Sampson Levingston is delivering these histories through different perspectives and stories. His brand, Through2Eyes, run by Levingston himself and Hanna Leach, hosts Walk And Talk tours, Hawk And Talks at schools, and speaking engagements at events like fundraisers and retreats.
Levingston has an energy that can make anyone excited about history. He leads with enthusiasm and a curious attitude that will lure in anyone. Recently, Levingston partnered up with Sofar Sounds and the Skyline Club. He gave a brief tour of the avenue followed by a social hour before the musicians started. Be on the lookout for more events like this! He will also kick off his first year of Walktober—a tour of Irvington's best houses for the spooky season on October 27th. Want to know how Walk And Talks started and how he keeps a class full of elementary students excited about history?
$25,000 grant will fund the downtown Greenfield mural, and community members will have the chance to help paint it
Excerpt from an article by Shelley Swift, Daily Reporter
Community members will get the chance to help create a mural in downtown Greenfield next spring.
The Hancock County Community Foundation recently awarded a $25,000 Ignite grant to Greenfield Main Street to create the mural, which will go on the east side of the Ford's Floor Covering shop at 209 W. Main St.
The wall faces the auxiliary parking lot for Bradley United Methodist Church — on the southwest corner of Pennsylvania and Main Streets.
"The community mural process will allow the entire community to have a hand in creating a piece of artwork," said Katie Ottinger, the foundation's community investment and grants officer.
The community will help select the design and have the chance to paint sections of the mural through a paint-by-numbers process, she said.
Local artist and Greenfield-Central High School art teacher Lisa Sears will provide multiple design options and community members will vote on their favorite design via a social media poll. Once a design is chosen, Sears will project the selected design on the side of the building and help community members paint it in, section by section.
"I love that anyone can be a part of making this space beautiful," said Sears, who has done a number of murals throughout the greater Indianapolis area, both public and private.
Showing Art Students The Value Of Problem Solving
Excerpt from an article by David Percival, National Art Education Association
Creating art isn't the place to go if you have a problem-solving problem. It seems to be a never-ending process of attempting to bring something new into the world and not messing up and creating mud instead.
A teacher has to make sure the students see the value in being able to solve problems and there is help.
The Fundamentals
Young people are of course constantly learning the basics of survival and being part of a community. As they study and apply what they're learning in art, they'll run into one problem after another.
This has to be handled as soon as possible because problem-solving skills will be needed just to survive. With art, you're working with materials and techniques that are messy, somewhat dangerous, and expensive.
Arts Commission seeks applications from artists for business training workshops

, 

fellowship



(INDIANAPOLIS) The Indiana Arts Commission (IAC) is now accepting applications for the 2023 On-Ramp Creative Entrepreneur Accelerator Program. On-Ramp is a program for artists and creative entrepreneurs seeking training and resources around establishing or supporting an arts-based business in Indiana. 
Designed by Elaine Grogan Luttrull of Minerva Financial Arts, On-Ramp focuses on ten key business concepts for a successful creative career including defining value, business structure, identifying and marketing to customers, pricing strategy, marketing strategy, managing expenses and generating revenue, taxes, and planning. 
The On-Ramp Creative Entrepreneur Accelerator is comprised of a three-day in-person intensive entrepreneurship and community engagement workshop and the opportunity to apply for up to $2,000 in fellowship funding to put the training into action. The 2023 On-Ramp workshop will be May 10-12, 2023, in Columbus, Indiana.  
My Community My Vision Placemaking Program
My Community, My Vision (MCMV) is a youth-driven placemaking partnership between the Indiana Housing and Community Development Authority (IHCDA) and Patronicity. While the program was launched in 2016, IHCDA is re-introducing the program in 2022 following the Covid-19 pandemic with a new vision for connecting young people in Indiana to the places they live and allowing them the opportunity to make a positive impact in their communities. The deadline to apply is November 7th. Learn more.
Dates and opportunities to keep an eye on:
Job Opportunities: