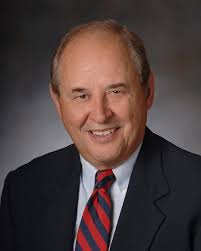 THE "DOCTOR OF CUISINE"
by Dr. Dan Adams
 ARTICHOKE HEAVEN
Growing up outside of Boston, I was often offered a leaf or two of my parents' hot artichokes with heavy Hollandaise sauce.  I hated them.  After working hard for four summers as a ditch digger and Coke-a-Cola, vacation replacement driver, I finally got out of college and into medical school.  My incredible parents decided, rather than work that summer, I should go to Europe for almost three months on a shoestring. Their impeccable logic was that I would never be that free from responsibility ever again; they were right.
Thus one hot August day, I found myself wandering down the Rue de Dragon in Paris, looking for lunch.  Sitting down at a small table in a no-name diner, I saw artichaut vert froid (cold, green artichoke) on the menu.  Intrigued, I asked in French what kind of sauce accompanied the dish.  The kind lady laughed and said one used "what is right in front of you… olive oil, vinegar, and mustard!"   The resulting hors d'oeuvre was delicious, and it began my love affair with this simple dish.  The below recipe is my tinkering with it over decades.
Cooking Artichokes
Trim the base of each choke above the first leave level.  Trim the top to get into the choke.  Loosen the center leaves of choke.  Fill a BIG pot with water and place chokes in the same w/o touching the sides of the pot.  Add spices…my choice Basil, Spanish paprika & Oregano… in the water and straight into the top of choke.  Add a shot of cooking wine… I use Sangria… to the water AND into the top of the choke.  Boil for 55 minutes.  Drain upside down until cool. Wrap in foil and refrigerate until serving.
Sauce a la Parisienne
Equal parts Olive Oil & light-colored vinegar…  I often use Rice Wine vinegar.  Add Honey Mustard to taste and sauce thickness to coat choke leaves. Add your own spices. Vigorously shake in a plastic container.  refrigerate until needed.
FOOTNOTE
CIVIC AND PROFESSIONAL EXPERIENCES OF DR. DAN ADAMS-MD
City Councilman At-Large Evansville, IN  2008-2015.  Evansville City Council Vice-President 2011, 2013 & 2014.  Evansville City Council President 2015.
Shining Light Medical Business Consultants Evansville, IN.  President-Owner 2002 to present
Ohio Valley HeartCare Evansville, IN.  President & Chief of Cardiovascular-Thoracic Surgical Section 1996 – 1999
Cardiovascular Surgery Inc. Evansville, IN.  President, Adult CVT  Surgeon       1982 – 1995
Western Montana Clinic Missoula, MT.  Adult CVT Surgeon 1975 – 1982
EDUCATION
MD- Harvard Medical School, 1965
 B.A., American Studies – Pre Med, Yale University, 1961
Phillips Academy, Andover, MA, 1957
MILITARY SERVICE
Commander, USNR, 7/73 – 7/79
Naval Reserve Unit, Missoula, MT 9/75 – 7/79
Marine Reserve Battalion Surgeon, 1st BR 23MAR4th MARDIVFMF USMCR, Houston, TX 8/-73 – 6/74, Created Pilot Teaching Program with BenTaub Hospital Emergency Room For OJT of USN Corpsmen
Staff Thoracic Surgeon, Pensacola Naval Hospital, Pensacola, FL, 8/72 – 6/73, Team partner in creating pilot PROMIS System.
Ship's Surgeon, USS John F. Kennedy, CVA 67, Atlantic/Mediterranean Cruise, 7/71 – 8/72, Awarded Navy Achievement Medal for Professional Excellence.
CIVIC AFFILIATIONS
One of five individuals on the original YMCA Board that first brought soccer to Missoula, MT in 1975
For the enjoyment of over 1000+ children & their families within 4 years
Member of Evansville Regional Airport Board 2004-2005
Evansville Northside Kiwanis Club, Board & Foundation Member 2004-2008
Mentor Indiana –2004
ISMA 2005 Physician Community Service Award Nominee
Evansville Port Authority Board 2005
Boys & Girls Club Devotee & Soccer Coach
Volunteer Clinical Associate Professor of Surgery,
Indiana University Medical School–Evansville Community Advisory Committee 2010- Present
Area Health Education Committee Forming Committee 2007- present