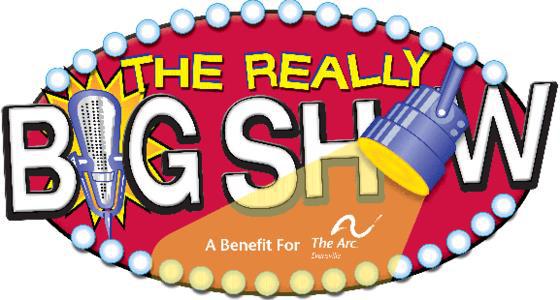 On February 11, 2023, "The Really Big Show" will celebrate its 21st Anniversary at the Old National Events Plaza! The Really Big Show is the largest annual fundraiser for The Arc of Evansville, a not-for-profit organization dedicated to supporting people with disabilities. The show is a community variety show featuring comedy, music, and dance performed by local residents. Jeff Lyons, Chief Meteorologist for 14News, and Marc Scott will host the show. 
The fun doesn't have to end with the show! A VIP ticket package is available, which includes prime seating to the show and admission to the Curtain Call Reception immediately following the show. VIP guests will enjoy hors d'oeuvres, beer, wine, desserts, music, live and silent auction, and an opportunity to mingle with sponsors, cast, and crew. 
The theme of this year's showcase will be announced on Friday, December 16. Press and community members are encouraged to attend. Following the press event, Mayor Lloyd Winnecke will once again kick off ticket sales with the first purchase at the Old National Events Plaza Box Office. 
Proceeds of this event will benefit people with disabilities by empowering them to build relationships, gain independence, and achieve their full potential.  
Press Event Information:  
What:                   The Really Big Show Press Event 
When:                  Friday, December 16, 2022, at 9:00AM   
Where:                 Old National Events Plaza, Aiken Theatre Atrium (lobby) 
Tickets:                 Tickets are $25.00 available at the Old National Events Plaza box office.  
                               *plus applicable fees for tickets purchased at Ticketmaster.com. 
VIP ticket packages for the show and reception are $150 per person. VIP tickets can be purchased by phone from The Arc of Evansville at 812-428-4500 ext. 308 or online at www.arcofevansville.org.  
Community partners include Old National Bank, Toyota, Kaiser Aluminum, Ascension St. Vincent, Woodward Commercial Realty, Inc. 
Facebook Handle: The Arc of Evansville 
Website: www.arcofevansville.org