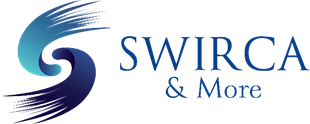 EVANSVILLE, IN (November 17, 2021) –SWIRCA & More is seeking area "Angels" to help grant the wishes and needs of local seniors and those living with disabilities through its Angel Tree program.
Each year, the SWIRCA & More Angel Tree is hung with ornaments listing the wishes and needs of 250 Care Management clients served by SWIRCA & More. Unfortunately, many clients do not always have the means to purchase gifts or other much-needed necessities during the holidays and the Angel Tree provides a way for the community to connect with SWIRCA clients by meeting these needs. Wishes range from clothing to toiletries to cleaning supplies to money towards their electric bill. 
 Wish ornaments can be chosen from the Angel Tree on weekdays from 8:00 am – 4:00 pm between November 17 and December 13 in the SWIRCA & More entrance lobby, located at 16 W. Virginia Street, Evansville. We ask that when you arrive at SWIRCA, please park in the large parking lot at the side of the building and enter through the new entrance. We request that all gifts be delivered unwrapped with the original angel ornament to SWIRCA by Monday, December 13 so they may be wrapped and delivered by Christmas. For further information on the Angel Tree, please contact Jackie Headley at 812-464-7800.  
The SWIRCA & More Care Management Department services over 6,500 clients of all ages that need in-home services to maintain their current quality of life and community-based living as opposed to institutional placement. SWIRCA & More would like to thank the Tristate for their generous and heartfelt support.
Southwestern Indiana Regional Council on Aging (SWIRCA & More) is a not-for-profit, 501(c)3, a public service organization that focuses its efforts on empowering seniors and people with disabilities to remain living safely in their own homes by providing information and supportive services. SWIRCA & More is Indiana's 16th Area Agency on Aging covering a six-county area including Gibson, Perry, Posey, Spencer, Vanderburgh and Warrick counties. For more information on S