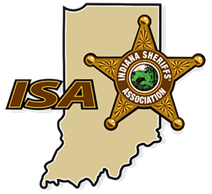 Apply For scholarship In Criminal Justice
College students pursuing a degree in criminal justice studies should consider applying for a scholarship from the Indiana Sheriffs' Association.
Up to 40 scholarships worth $750 will be awarded and can be used to paytuition costs at any Indiana college or university. To qualify, the applicant must be an Indiana resident, current member of the association or a dependent child or grandchild of a current member of the association, majoring in a law enforcement field and enrolled as a full-time student. Those who received a scholarship in a prior year may apply for a renewal of the scholarship for three successive years.
The Indiana Sheriffs' Association hopes that through this scholarship, the criminal justice system can continue to grow and evolve by helping our future officers, agents and analysts to have every chance they can to further their education.
Applicants for the Indiana Sheriff's Scholarship are due by April 1. Click here to apply.