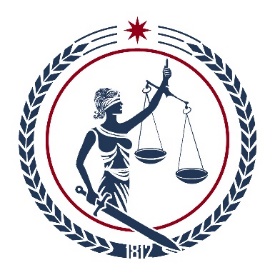 STALKER TURNED KILLER PLEADS GUILTY TO 45 YEARS FOR MURDER
June 9, 2023
Evansville, IN – Prosecutor Diana Moers announces that, on June 9, 2023, Clifton Bryant Fletcher pleaded guilty to murder and agreed to 45 years executed in the Indiana Department of Correction for killing a woman whom he regularly stalked.
On December 4, 2022, EPD officers received 911 calls for a woman shot by a man in a white Tahoe. The victim was found deceased, and officers collected .45 caliber shell casings at the crime scene. Prior to the shooting, the victim was on her way home from a new boyfriend's house. She was on the phone with a friend, who told police that Fletcher had been following her despite her telling him she did not want to speak with him. It was later discovered that Fletcher had been loaned a white Tahoe, and a .45 caliber semi-automatic handgun was found in that vehicle. Police records indicate that Fletcher had previously pointed a gun at the victim and threatened to kill her and himself.
Prosecutor Moers congratulated her deputy, Josh Hutcheson, EPD Detective Aaron McCormick, and EPD patrol officers for delivering an airtight case that resulted in the defendant having little choice but to plead guilty as charged.
"I want to thank Detective McCormick for his exceptional investigatory work, which was instrumental in the guilty plea and allowing the family of the victim to avoid the trauma of a trial," said Prosecutor Moers, "This tragedy demonstrates that stalking is a dangerous behavior that can lead to violent, even fatal, action; the Prosecutor's Office strongly encourages stalking to be taken seriously and reported to law enforcement. We will continue to vigorously prosecute those who incite terror in others' lives through the harassment, violence, and intimidation that comes with being stalked."
Sentencing is set for June 28, 2023, before Magistrate Judge Celia Pauli of the Vanderburgh Circuit Court.