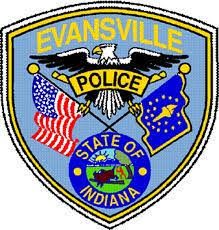 On February 26th, around 9:20 a.m., Evansville Police Officers were dispatched to the 900 block of N. Second Ave. for a juvenile teenager who had been shot. Officers arrived on scene and located the juvenile male victim on the front porch holding a towel to his chest area. The victim was bleeding and it appeared that he had a gunshot wound to his chest. 
Officers placed chest seals on the victim and rendered first aid until AMR arrived and transported the victim to the hospital. The victim went into surgery and is expected to survive. 
Detectives applied for and was granted a judicially signed search warrant for the residence where the shooting took place. The firearm that is believed to be involved was located inside the residence and collected by detectives. Several people were inside the residence and were all taken to EPD Headquarters for interviews with detectives. At this time, there have been no arrests made. Although the shooting appears to be accidental, it is still under investigation. 
If anyone has any information regarding this incident, please call the EPD Adult Investigations Unit at (812) 436-7979.