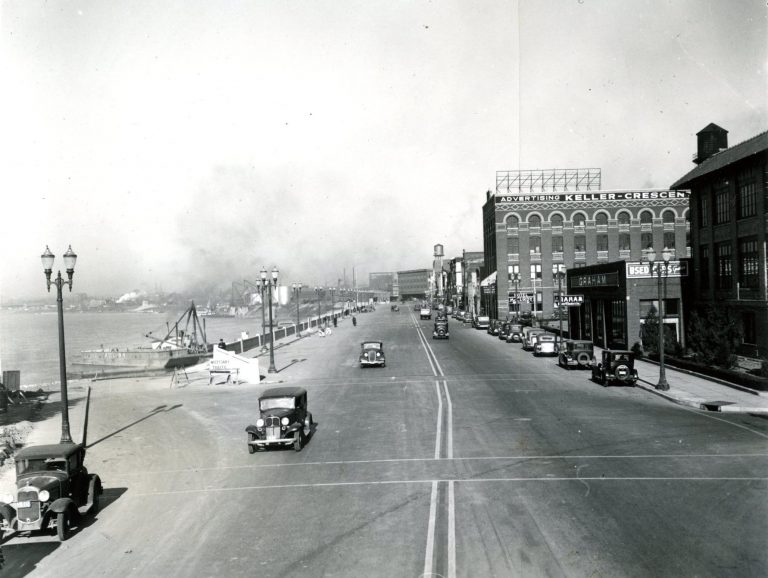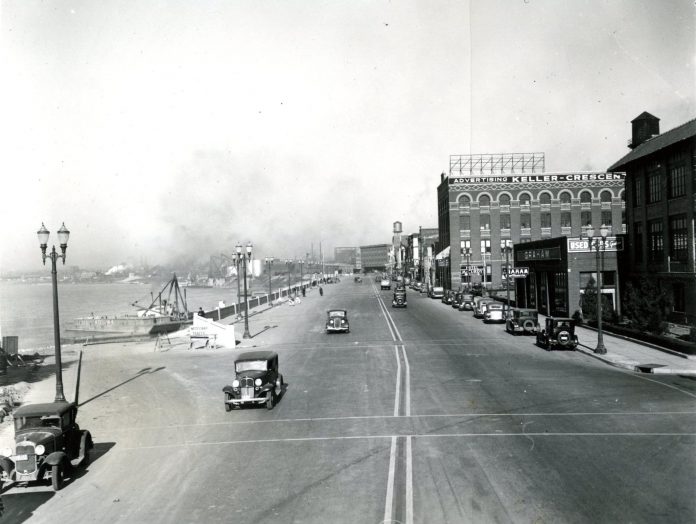 Riverside Drive 1931
This serene view of Riverside Drive is dated sometime between 1931, when the largest building in the picture was first occupied by Keller-Crescent Advertising, and 1936, when the riverfront was paved. Most of the buildings along this stretch, which points northwest, are now gone, the victims of the Flood of 1937 or the later urban renewal movement.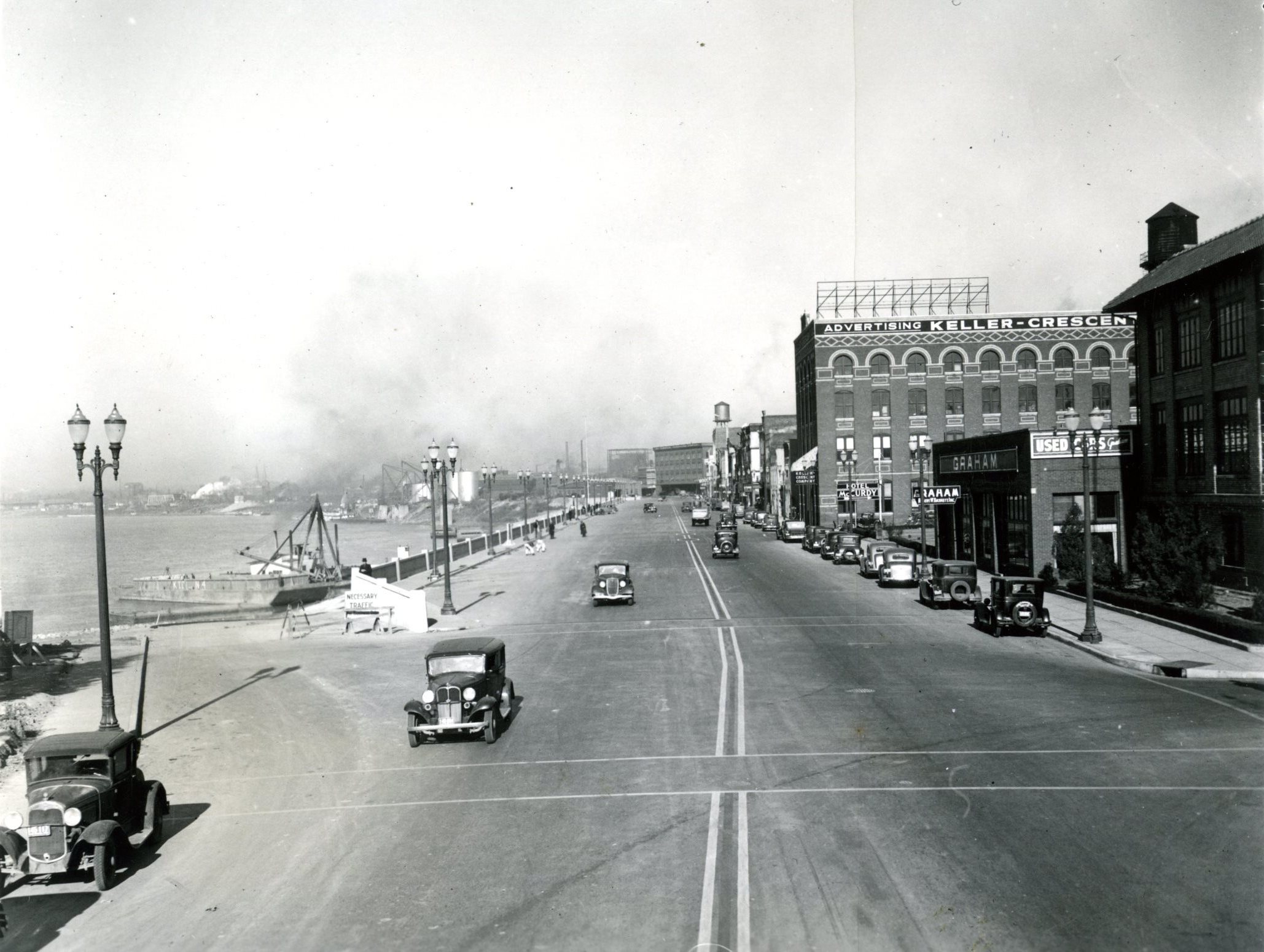 At the far right is the Hadi Shrine Temple, which originally opened as a sanitarium in 1910. It still stands at the intersection of Riverside and Walnut. The single-story building adjacent to it functioned as a car dealership for several decades before it was razed in the 1960s. Behind the dealership was the Hotel McCurdy (not visible), now an apartment building.
In the far distance, the prominent building beneath the tower was used as a warehouse and truck terminal for many years. Later it housed Mesker Steel, which was razed to make room for Casino Aztar in the 1990s.