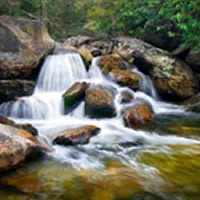 Richard Eugene Cline, 39, of Boonville, Indiana passed away June 12, 2019 at his home.
He was born on November 3, 1979 in Indianapolis, Indiana to Terry Lee Cline and the late Elizabeth Schumacher (Gibbs).
Richard worked in the manufacturing of firearms and management at Freedom Ordnance. He was a devoted fan to the Chicago Bears and enjoyed woodworking. He also loved grilling (no matter what the weather was like), working on many projects around his home and attended Calvary Baptist Church.
Richard is survived by his wife of 7 years, Carrie (Rudolph) Cline; daughters, Daushinay, Pantarah, Aislinn; son, Kashada; father, Morgan Schumacher; sisters, Kim Wilson (William), Monica Koehl (Marty), Kelly Schumacher (Albert); brother, Terry Cline; siblings in law, Melanie (Kelly) Powers; nieces and nephews, Melanie Keely Wally, Michael Keely, Bryce Koehl, Tava Koehl, Chase, Mia, and Ruby Cline, Kassidy, Morgan and Grayson, Caitlin, Matthew and Hallie.
A Celebration of Life private service will be held at a later date. Friends unable to attend may send condolences to the family at www.KoehlerFuneralHome.com.
To send flowers to the family of Richard Eugene Cline, please visit Tribute Store.