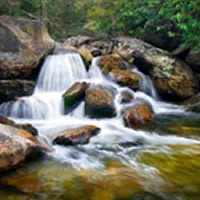 Boonville, IN. – Richard Allen White Sr., 84, of Boonville, Indiana passed away on Tuesday, June 18, 2019 at his home surrounded by his family.
Richard was born on June 19, 1934 in Washington, Indiana to the late Roy Preston and Margaret Ellen (Alsman) White.
He was a Master Mason and member of the Lynnville Masonic Lodge # 396, Order of the Eastern Star, 32 degree of the Scottish Rites, and a long-time member of the Hadi Shriners. He and his wife, Ruby attended Lighthouse General Baptist Church in Boonville. He loved Camping, fishing, mushroom hunting, yard work, and was proficient in carpentry.
He is preceded in death by his parents; grandchildren, Steven White, Randy White, Paul Asher; sisters, Agnes Lamb and Margaret K. Young.
Richard is survived by his wife of 67 years, Ruby White of Boonville, IN; children, Richard Allen White Jr. and his wife, Sheri of Chandler, IN; Cindy Marshall and her husband, Rodney of Boonville, IN; Sondra Orth and her husband, Steve of Boonville, IN; Teresa Matthews of Boonville, IN; grandchildren; Andrea Retter and her husband, Derrick of Boonville, IN; Clint Matthews of Evansville, IN; Tracy Dixon; great-grandchildren, Katelynn Williams, Kaleb Retter, several other great-grandchildren; siblings, Norma Cronin, Laura Clemons (Larry); Judy Meiners (Don); Janet Covington (Danny); several nieces and nephews.
Services will be 10 A.M. on Saturday, June 22, 2019 at Koehler Funeral Home in Boonville, Indiana with Pastor Steven Spinks officiating. Burial will be at Mt. Zion Cemetery in Lynnville, Indiana.
Visitation will be from 4 P.M. until 8 P.M. on Friday, June 21, 2019 at the funeral home with a Masonic Service to be held at 7 P.M. by the Lynnville Masonic Lodge #396.
Memorial contributions may be made to St. Jude Children's Hospital.
The family would like to give a special thank you to Southern Care Hospice and to Josh Jones for the loving care a support.
To send flowers to the family of Richard Allen White, please visit Tribute Store.