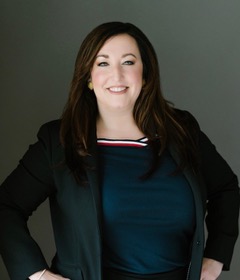 PROSECUTOR DIANA MOERS ANNOUNCES STRING OF JURY TRIAL WINS AGAINST VIOLENT FELONS AND DRUG DEALERS
Evansville, IN – Prosecutor Diana Moers announces a string of jury trial wins this summer which have resulted in removing four dangerous persons from the community and taking fentanyl, meth, and pills off of the streets of Vanderburgh County.
Reko Deprea Levels, Jr. was found guilty of armed robbery, criminal confinement, and theft of a firearm.
On July 21, 2023, Reko Levels Jr. was sentenced by Vanderburgh County Superior Court Judge Trockman to 10 years executed to the Department of Correction after a jury trial on June 23, 2023, where the jury found Levels guilty of two counts of Armed Robbery, one count of Criminal Confinement, and one count of Theft of a Firearm for robbing a victim at gunpoint and telling the victim he stabbed his dog to death. Reko Levels chose to represent himself in the case and during the trial, the victim bravely testified in front of the Defendant and recounted the events of the incident.
Prosecutor Diana Moers stated: "Violent criminals will be held accountable by my office; this is yet another successful prosecution to remove a dangerous person off our streets and get them out of our community." Prosecutor Moers commended her Deputies John Bober and Jeremy Kemper as well as EDP Detective Beitler and others for their hard work on this case.
Jury finds Nikolas Jordan guilty of stalking and arson on July 11–12, 2023, the jury found Nikolas Jordan guilty of Stalking, a Level 5 Felony, and Arson, a Level 4 Felony, without victim testimony. After the trial, Jordan admitted a Habitual Offender Enhancement.
Nikolas Jordan found the female victim on Facebook in September of 2022. The two spoke cordially and then exchanged numbers. The next day, the victim began receiving a plethora of text messages eventually totaling over 350 text messages across several days. Many of the messages were extremely threatening towards the victim and her children. Some of the messages mentioned torturing the children, killing them, and burning their houses down. At one point as he stalked the victim, Jordan poured a fuel type liquid on her neighbor's car and lit it on fire, causing the vehicle to be declared a total loss.
Prosecutor Moers stated: "Law enforcement, including my office, was able to gather solid evidence to convict this Defendant who worked hard to intimidate the victim in this case by threatening her and her children in a string of horrific messages which ended in a fire. The Office of the Prosecutor is charged with prosecuting matters on behalf of the State of Indiana—this sort of activity threatens the peace and dignity of the place we live in and I commend all who worked to send this highly dangerous person behind bars. Let it be known, we will proceed with all of the tools, man-power, and evidence we have to obtain justice."
Prosecutor Moers thanks her Deputy Prosecutor John Bober for a successful prosecution, heading a smooth case, and ultimately obtaining a guilty verdict. Prosecutor Moers also extends her gratitude to Investigator Gage Shots, Sgt. Trendon Amuzie, and fire and arson Investigator Joseph Mayer for their diligent efforts and for ensuring a well-investigated case and solid prosecution.
Sentencing is scheduled for August 25, 2023, in front of Judge Robert J. Pigman of the Vanderburgh Superior Court, where Jordan could face up to 38 years served.
Drug dealer Ronald Maurice Lemon was found guilty after a jury trial Detectives found approximately 5 ounces of methamphetamine, 27 grams of fentanyl, 7 clonazepam pills, MDMA, and some additional fentanyl after stopping a car driven by Ronald Lemon. Officers initially recognized Andrew Doalson, who had a felony warrant for his arrest. The vehicle had expired plates and Lemon's license was suspended.
Lemon and Doalson were traveling westbound on I-64 from the area of Louisville, KY. On July 21, 2023, the jury found Lemon guilty of Dealing in Methamphetamine, a Level 2 felony; Possession of a Narcotic Drug, a Level 6 felony; Possession of a Controlled Substance, a Class A misdemeanor; Possession of a Controlled Substance, a Class A misdemeanor; and Dealing in a Narcotic Drug, a Level 2 felony.
Prosecutor Moers stated: "Detectives and Officers from the Evansville Vanderburgh County Joint Drug Task Force did an excellent job in the apprehension of this Defendant which was born out of their constant collaborative study of known and dangerous drug dealers and felons in the area. I am pleased that we were able to get justice with a guilty verdict at trial and get the drugs transported off of our streets.
Vanderburgh County is better for it." Moers thanked her Deputy Prosecutor Daniel Miller who previously served as a drug resource prosecutor for the State of Indiana at IPAC, as well as Detectives D. Barnes, Simpson, Budde, and Sgt. Hassler for their excellent police work and the Sheriff's office or their assistance in the safe apprehension of the Defendant including the notification of drugs by Det. Patterson and K9 Officer Ozzy. Sentencing is scheduled for August 18, 2023, in front of Magistrate Judge Kelli E. Fink of the Vanderburgh Circuit Court.
Timothy S. Leavell was convicted of attempted burglary, intimidation, and criminal mischief on July 26–27, 2023, a jury found Timothy Leavell guilty of Attempted Burglary, Intimidation, and Criminal Mischief after threatening a homeowner with a gun and bashing in their back door with a shovel and threatening to kill them after he was bitten by their dog. The homeowners shot the Defendant in defense of their home.
Prosecutor Diana Moers stated: "The facts of this case were succinct and quick, yet the Defendant's erratic and dangerous behavior placed the homeowners in danger and resulted in injury to himself. The Defendant's actions placed the community at large in harm's way: any time a firearm is deployed in an uncontrolled environment, the situation can turn deadly for anyone in range. I am thankful for the hard work of the Evansville Police Detectives Dillon Powers, Phil Leucke, Officers Andrew Beaver and Narek Aghasaryan, and the multiple motor patrol officers for keeping the area safe during the incident."
Sentencing is scheduled for August 24, 2023, in front of Judge David D. Kiely of the Vanderburgh Circuit Court. The Defendant faces a sentence of 10-30 years.
Prosecutor Moers congratulated her Deputy Prosecutor Jeremy Kemper for a successful jury verdict which resulted in Leavell being held accountable for his dangerous behavior.