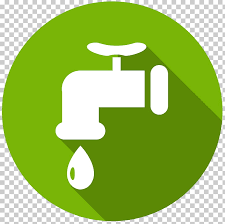 One Month Into The Program, 1,715 EWSU Customers Approved For Bill Relief; Funds Are Still Available
Evansville, Ind. – The Bill Relief Program launched by Evansville Water and Sewer Utility (EWSU) on July 1 helps qualifying customers save on their water bill each month. To date, 1,715 customers have applied and are receiving program funding – a $10 monthly credit on their utility bill for one year. Relief funds are still available, and EWSU encourages eligible customers to fill out the simple online application found at ewsu.com/BillRelief.
Who's Eligible
EWSU customers who reside in City limits with an active water account and have a household income of $50,000 or less may qualify for assistance.
What the Bill Relief Program Provides
Customers who apply for the program and qualify will receive a $10 monthly credit to their account each month for one year – a total savings of $120. The credit offsets the 2022 water rate increase that went into effect July 1. After one year, customers may have the opportunity to reapply for the program for an additional 12 months or while funds last.
How to Apply
Fill out the application, including EWSU account number and household income.
Applicants will receive an email verifying the application was received and whether the request was approved or denied.
About EWSU
Evansville Water and Sewer Utility (EWSU) provides high-quality, safe and dependable water and sewer services to more than 63,000 customers in Vanderburgh County and parts of Gibson, Posey and Warrick counties. EWSU maintains more than 1,000 miles of water lines, 800 miles of sewer lines, 15,000 hydrants, seven water storage facilities, two wastewater treatment plants and one water filtration plant. The utility also manages the City's street sweeping and trash and recycling contracts. EWSU meets or exceeds all state and federal Safe Drinking Water Act standards while protecting land and water resources for future generations.