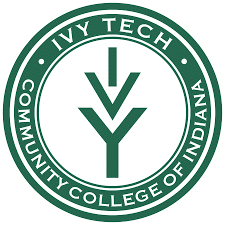 OFFICIAL NOTICE OF MEETING OF IVY TECH COMMUNITY COLLEGE-EVANSVILLE CAMPUS BOARD OF TRUSTEES
Notice is hereby given that the Campus Board of Trustees of Ivy Tech Community College Evansville will be holding the following meeting virtually on Zoom and in person at 3501 N First Avenue in the Hilliard Lyons Board Room (Room 201) on September 22 2021, at 8 a.m. CST
https://ivytech.zoom.us/j/98229161824?from=addon
This meeting will be held in compliance with IC 5-14-1.5 et seq.
About Ivy Tech Community College
 Ivy Tech Community College serves communities across Indiana, providing world-class education and driving economic transformation. It is the state's largest public postsecondary institution and the nation's largest singly accredited statewide community college system. It serves as the state's engine of workforce development, offering high-value degree programs and training that are aligned with the needs of its communities, along with courses and programs that transfer to other colleges and universities in Indiana. It is accredited by the Higher Learning Commission.