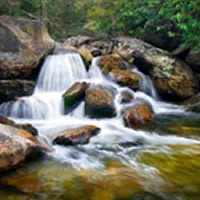 Brenda Gayle (Bruce) Madison, 66, of Tennyson, Indiana passed away amongst her family on Friday, July 5, 2019 at her home.
Brenda was born on March 8, 1953 in Evansville, Indiana the daughter of the late James Edward and Marion Elizabeth (Isaac) Bruce.
She was a kind and loving spirit that never knew a stranger. She had the ability to bring her family together on a whim, and her smile always lightened up the room. Brenda was always a fun loving spirit and very witty.
She is survived by her husband of 26 years, Larry Madison of Tennyson, Indiana; children, Marty (Tracy) Stephens, Tracey (Wesley) Krohn, Michelle Stephens, Ashlee Madison, Karen, Stacey, Carol Madison; grandchildren, Tommy and Emily Krohn, Michela Curtis, Mitchell Foster, Xavier Foster, Christa, Anthony, Shila Stephens, Shawn Morris; great grandchildren, Addyson and Anna Krohn, Owen, Amelia Rice, Kelem, Benjamin, Jackson Seaton; brothers, Marvin, Steve, Eddie Bruce; sisters, Marsha Wicks, Debbie Russell Hawkins, Mary Jo; as well as many beloved nieces and nephews.
She is preceded in death by her granddaughter, Karissa Krohn; sisters, Phyllis Curtis, Rhonda Bruce; brothers, Larry Bruce, Daryll Bruce; and her niece, Rhonda Curtis.
Services will be on Monday, July 8, 2019 at 1:00 PM at Koehler Funeral Home in Boonville, Indiana followed by a burial at Garrison Cemetery in Tennyson, Indiana.
Visitation will be from 10 AM until the time of service on Monday at the funeral home.
Special thanks to Tracie at Heart to Heart Hospice.
Koehler Funeral Home of Boonville, Indiana is entrusted with care.
Friends unable to attend may send a condolence to the family at www.KoehlerFuneralHome.com.