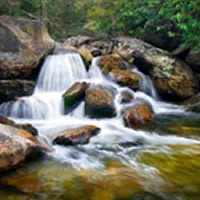 Winola Baker Mimms departed this life on Saturday June, 1 2019 in Seattle Washington. She was born March 23, 1932 in Mortons Gap, KY to the late Alexander and Vandalia Baker and was one of 12 children born to this union. Her family settled in Madisonville KY where she graduated from Rosenwald High School and attended college in Columbus Ohio and at Madisonville Community College.
Winola was a member of Eastview Missionary Baptist Church since the age of 19 and enjoyed singing in the church choir. She found great joy in helping people and serving her community. She worked for The Hopkins-Muhlenberg Community Action Program as a Housing Director/Counselor where she helped many people become homeowners. She also worked at the Historical Society of Hopkins County where she enjoyed helping people with genealogy research, giving tours (especially to the many school children who visited on field trips) of the museum and log cabin. She was a member of several community organizations and served on several boards and committees in service to her community. She received many awards and honors for her dedicated service.
Winola was married to Wesley C. Mimms who preceded her in death. She leaves to cherish her memory her children Wesley Mimms Jr., Terence Mimms and Lori Mimms, her sister Rothan Baker and brother Ishmal Baker, grandchildren Loreal Stum, India Mimms, Ciara Mimms, Wesley Jackson, Frances Jackson and a host of great grandchildren, nieces, nephews, other relatives and friends.
Funeral services are 11:00 am Saturday June 15th at Eastview Missionary Baptist Church at 159 E. North Street, Madisonville, KY 42431 with visitation from 9:00 am until service time. Mason & Sons Funeral Home is entrusted with care. Leave condolences at www.masonbrothersfs.com.
To send flowers or a memorial gift to the family of Winola Baker Mimms please visit our Sympathy Store.