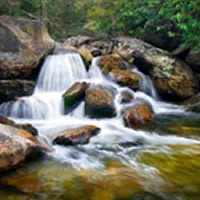 George H. Clemmons, 91, transitioned from earth to eternity on August 1, 2019 at The Evansville Protestant Home. Husband, devoted father, grandfather, a loyal friend, Jazz lover, fashion trendsetter, and one who never met a stranger, George Clemmons was an inspiration to his family and countless numbers of people during his lifetime. He was recognized as a pillar and icon in his community, influencing several generations. He served as an inspiration to numerous local musicians and aspiring business owners. He was a lifetime member of Lincoln Clark Douglas Alumni, Baptist Town Jazz Club, American Legion Post 354, Carver Senior Center, and an active member of Nazarene Baptist Church.
Born in Providence, Kentucky, George was the son of Cora and George Clemmons. He attended Hampton Institute in Hampton, Virginia, where he played saxophone with the Royal Hamptonians. While pursuing his studies at Hampton, he met his future wife, Connie Terry. After college, he served in the Army with the 317 Combat Engineers. After the war, George returned to Evansville and ran, "George's Bar" on Governor and Gum for five years. He later went into business with his father and managed "Club Paradise" on Lincoln Ave for forty- five years. George was responsible for producing numerous live shows within the club and Evansville's Civic Auditorium. These shows included such acts as The Ohio Players, The Spinners, Parliament Funkadelic, Houston Person, Jimmy McGriff, Jimmy Church and many more.
George was preceded in death by his loving wife, Connie of 64 years, daughter April M. Hughes and grandson, Eric Sanabria. He is survived by his devoted daughter: Robin Clemmons; son: Robert Terry (Carliss); special grandson: Marques Terry (Stephanie); granddaughter: Jasmine Terry; grandson: Richard Sanabria Jr. (Nancy); and great-grandchildren; Denereo, Marques, Brianna, Myles and Madison.
Services are 11:00 a.m. Monday August 5, 2019 at Nazarene Missionary Baptist Church with wake service at the church on Sunday August 4, 2019 from 5-7 p.m. Viewing will also be available Monday at 10:00 a.m. until service time. R. Mason Brothers Memorial Chapel is entrusted with arrangements. Leave condolences at www.masonbrothersfs.com.
To send flowers or a memorial gift to the family of George H. Clemmons please visit our Sympathy Store.